The who's who of the San Francisco sports world partied with the biggest names in football last night. Rob Gronkowski, Joe Staley, Charles Woodson, Guy Fieri, Chuck Liddell, Navorro Bowman, Tommy Lee, Michael Crabtree, Rashad Jennings and dozens of other...
EXCLUSIVE BEHIND-THE-SCENES VIDEO OF DIRECTV & PEPSI SUPER BOWL PARTIES! "It's not a concert hall. It's an experience," Jack Murphy told Zaria Gunn of Super Sunday HQ, as construction workers and vehicles were working nonstop at San Francisco's Pier 70. Murphy,...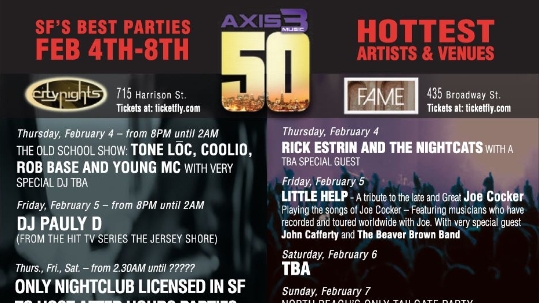 Ludacris, DJ Pauly D, and More: 11 New Super Bowl Parties Announced in San Francisco  CLICK HERE FOR TICKETS! This year, Axis 3 is bringing the best Super Bowl parties to San Francisco with four nights of the hottest artists at the...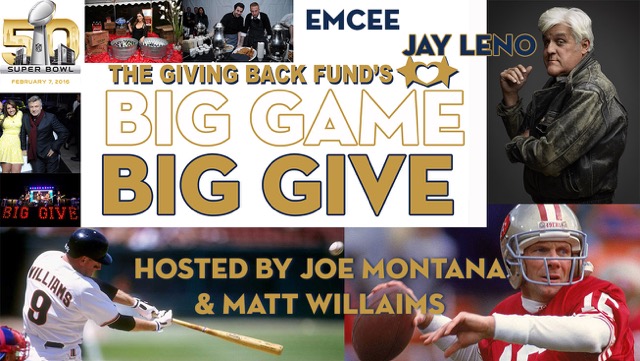 Football Legend Joe Montana & Baseball Great Matt Williams to Co-Host  Star-Studded "Big Game Big Give" Fundraiser, Saturday, February 6   BGBG 2016 from Marie Ilene on Vimeo. Annual Event Previously Named #1 Super Bowl Party by 'ESPN, The Magazine' Today, the NFL  announced the...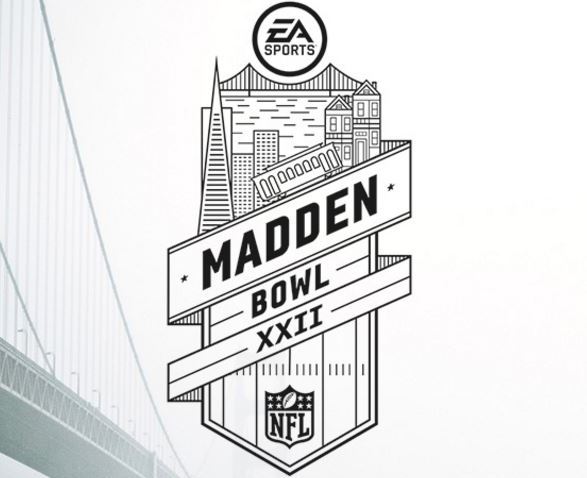 Madden Bowl XXII Super Bowl 50 Party 2016 On Thursday, February 4, 2016, 7:00pm, at the Masonic Center, get ready to kick off Super Bowl 50 with one of the biggest and most-anticipated annual events of the week - Madden Bowl...