MIAMI SUPER BOWL EVENTS 2020  – WHAT IS SUPER SUNDAY HQ?
Super Sunday HQ is the ultimate insider's guide to celebrity Super Bowl Events. We are the "Access Hollywood" of Super Bowl Parties, broadcasting red carpet interviews on multiple digital and broadcast platforms. Since 2007, our TV crews have covered more celebrity Super Bowl events than other media outlet in the world. We've been interviewed by several leading radio shows, print publications like The Boston Globe, and several ABC, CBS, and NBC local affiliates at the Super Bowl.

MIAMI SUPER BOWL EVENTS 2020  – WHO RUNS SUPER SUNDAY HQ?

Super Sunday HQ is operated by Bay Area HQ, which is the San Francisco Bay Area's fastest-growing entertainment news magazine TV show.  Bay Area HQ has a digital channel on over 10 million ROKU players, a YouTube Channel with over 6 million views, and a broadcast show on KOFY San Francisco. Bay Area HQ is an official Google News source, and has licensed content to ESPN, CBS, NFL.com, TMZ Sports, and many other national and international media outlets.
Ken Spalasso, Esq. (a California-based attorney) was the Co-Creator and Executive Producer of both Super Sunday HQ and Bay Area HQ. Whether at the Super Bowl, Hollywood, or in his hometown of San Francisco, Ken works with several media professionals to produce the most original and engaging celebrity interviews for audiences to enjoy. Bobby B. has now proudly taken over the helm.
"Bobby B" has been the Co-Creator since the beginning, and with great pride, is now the Creator and Executive Producer of both Super Sunday HQ, Bay Area HQ and North West HQ.  He continues on the legacy that Ken has built with experience in multiple arenas and strives to bring a new vision the reporting and interviews of Super Bowl Events.

MIAMI SUPER BOWL EVENTS 2020  – HOW DO I PROMOTE MY EVENT/PRODUCT/SERVICE ON SUPER SUNDAY HQ?

Offering the latest Super Bowl event news and video content, our website receives over one million impressions/page views in the weeks leading up to the Super Bowl. For brands, Super Sunday HQ presents the ultimate marketing opportunity in a crowded and costly Super Bowl advertising space. With Super Sunday HQ, brands can reach an elite audience of VIP influencers, who have the ability to share their product, event, or service with millions more users. Advertising rates start at $1,000 and are competitive with niche/top influencer ad rates. For example, last year, our referral tracking reports have shown that users used our links to purchase over $100,000 in tables and tickets to just one party alone. Our readers are as passionate about Super Bowl events as we are, and they have shown great support for our sponsors in the past.
For the latest rates and packages, send an email to both: bobby AT supersundayhq DOT com and bayareahqken AT gmail DOT com. As a news organization and as a service to our readers, our goal is to include every top Super Bowl event. However, due to extremely busy conditions during this time of year, we may not be able to list every party.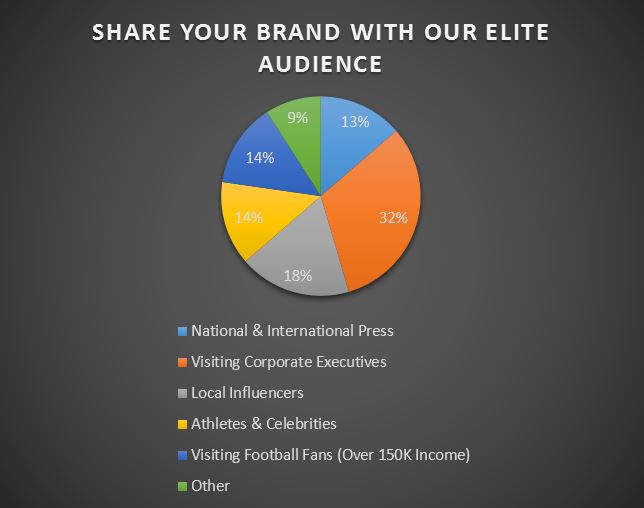 WHERE ARE ALL YOUR SUPER BOWL VIDEOS?

Super Bowl 50 to Present – Subscribe to: Bay Area HQ , Broadcast TV, ROKU
Super Bowl 42-49 – Super Sunday HQ YouTube Channel
Super Bowl 41 – Here
MIAMI SUPER BOWL EVENTS 2020  – I REPRESENT ATHLETES. CAN YOU PUT THEM ON THE LIST TO YOUR EVENT?

Super Sunday HQ does not throw events at the Super Bowl. In some cases, we have sponsored successful parties. Due to the overwhelming amount of celebrity guest list requests made by talent representatives, our high-level contacts at Super Bowl events have asked us to not share their information (names, emails, etc.), under any circumstances, so we can't accommodate any such requests.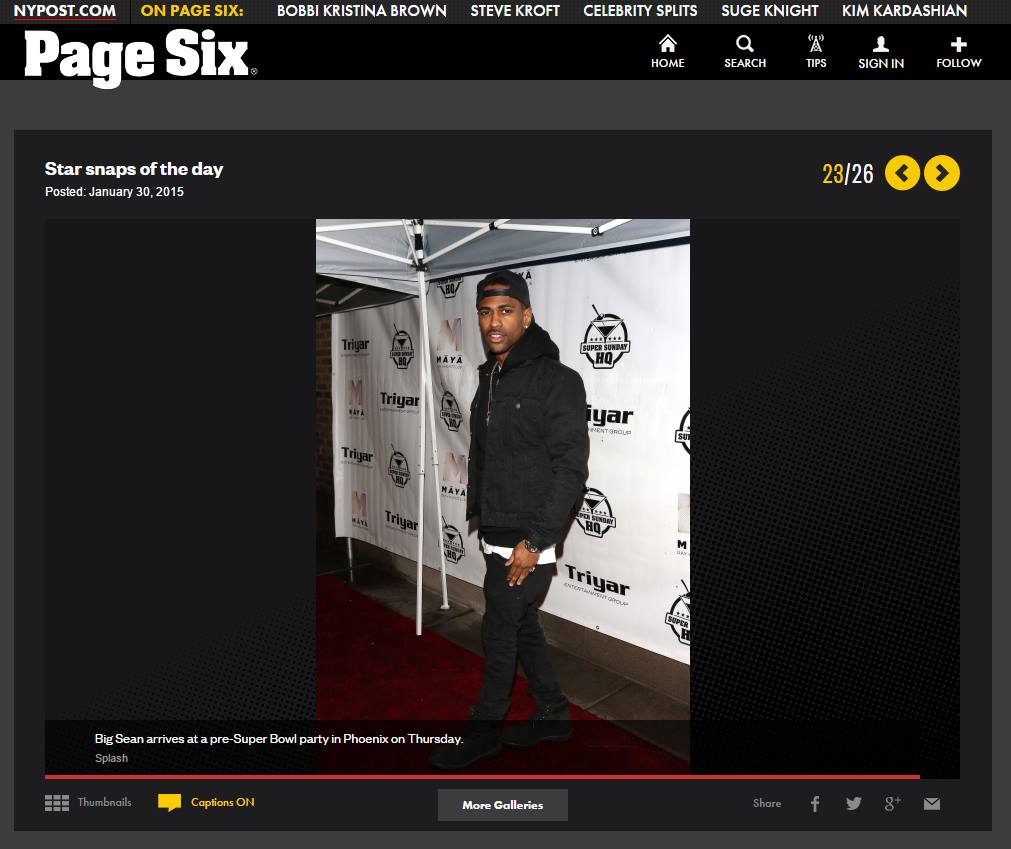 MIAMI SUPER BOWL EVENTS 2020   – I AM LOOKING FOR ADVICE ON WHICH PARTIES TO ATTEND? I AM LOOKING FOR A HIGH-END VIP/TABLE SERVICE OPTION.

As a service to our readers, we're more than happy to answer your questions, time permitting. If you are serious about an ultra high-roller Super Bowl experience, we will be glad to forward your contact info to the appropriate people. While we always try to connect with folks who have the most integrity, we never guarantee any event or service, so buyer beware.