17 Dec

THE ROAD TO ATLANTA SUPER BOWL PARTIES AND PREGAME TAILGATE: BULLSEYE EVENT GROUP THE PLAYERS TAILGATE 2019





THE PLAYERS TAILGATE 2019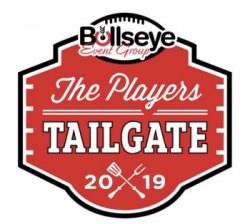 PURCHASE TICKETS HERE
The Players Tailgate, which is organized by Bullseye Event Group, will take place on February 3rd, Super Bowl Sunday. The 1:30pm-Kickoff features an open premium bar and all-you-can-eat 5-star menu prepared by Celebrity Chef, Guy Fieri. Joining Guy Fieri will be celebrity chefs: Aaron May, Thiago Silva, Ken Oringer, Jamie Bissonette, Michael Voltaggio and David Rose, featuring the Fox Bros Bar-B-Q, who will bring an exciting presence to this giant tailgate. The Players Tailgate is delighted to have ESPN's own, Sage Steele, as the official host and emcee in Atlanta. In addition, there will also be over 25 active NFL players in attendance enjoying the event along side the same fans that watch them play all year long!
The Players Tailgate has earned a reputation as the premier Super Bowl pre-game experience. Guests will not need a Super Bowl ticket to attend and all ages welcome. They will enjoy an indoor and outdoor hospitality lounge lined with tables, couches and other areas where they can watch ESPN's pre-game coverage broadcast on large LED monitors. This prime location will be within 3 blocks from the security entrance for Super Bowl and has 60,000 square feet where patrons can mingle with celebrities and NFL stars. NFL players in the past that have attended this event were: Dak Prescott, Odell Beckham Jr. , Derrick Brooks and many others.
"We host 25+ active and current NFL players in attendance that are the who's who of NFL. Super Bowl Champions, Pro Bowlers and the games hottest rookies. This is not an event where you go and see some retired NFL player from the yesteryears. The name The Players Super Bowl Tailgate says it all; this event is where you go to get up close and personal with the players you see on Sundays on television," said Kinnett.
About Bullseye Event Group
Bullseye Event Group is the Official Events and Travel Partner of the Indianapolis Colts. As a secure, official source for travel, hotel, pre-game parties and tickets, Bullseye Event Group is a direct and dependable source for The Colts VIP Tailgate, The Players Tailgate, the Masters and event tickets, delivering unforgettable experiences to fans. To learn more, visit BullseyeEventGroup.com