23 Jan

29th Annual Leigh Steinberg Super Bowl Party at Super Bowl 50
29th Leigh Steinberg Super Bowl Party at Super Bowl 50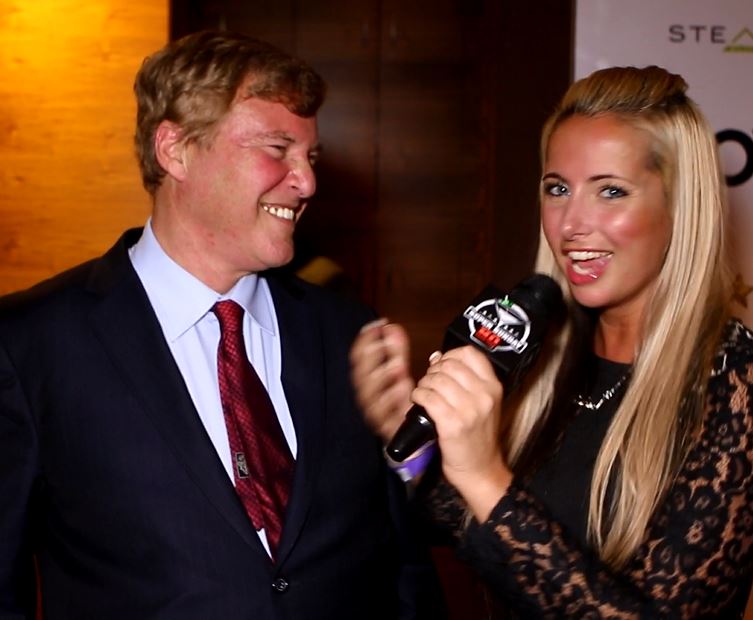 This year, Steinberg Sports & Entertainment, led by trailblazing sports agent Leigh Steinberg, brings the 29th Annual Leigh Steinberg Super Bowl Party to the stunning City View at METREON in downtown San Francisco on Sat., Feb. 6 beginning at 1 pm. Located on the fourth floor of the METREON complex, City View is a 30,000 sq. ft. venue with an expansive, 12,000 sq. ft. outdoor terrace that provides an unobstructed, panoramic view of the San Francisco cityscape. Described as "the granddaddy of Super Bowl parties," Leigh Steinberg's annual invitation-only charity bash attracts luminaries from the worlds of sports, business, media and entertainment, including Hall of Famers, movie stars, CEOs and politicians.
Past attendees include Kevin Costner, George Clooney, LL Cool J, Gabrielle Union, Andre 3000, Jeremy Piven, Cameron Crowe, Oliver Stone, Serena Williams, (U.S. senator) Barack Obama, California governor Jerry Brown and NFL team owners Jerry Jones (Dallas Cowboys), Robert Kraft (New England Patriots) and Woody Johnson (New York Jets). Leigh Steinberg recently signed top collegiate quarterback Paxton Lynch of Memphis, the potential No. 1 pick in the 2016 NFL draft. Having represented NFL superstars such as Steve Young, Warren Moon, Troy Aikman and Ben Roethlisberger, together with a record eight No. 1 NFL draft picks and more than 60 first-round selections, and with seven former clients enshrined the Pro Football Hall of Fame, Leigh Steinberg stands alone as the preeminent agent of our time. Known for negotiating more than $3 billion in player contracts and his role in inspiring the film "Jerry Maguire," Steinberg has also helped generate over $600 million for charitable causes.
In addition to the glamour, power networking and philanthropy for which the Leigh Steinberg Super Bowl Party is known, the event now includes the Steinberg DeNicola Humanitarian Awards, recognizing individuals in the NFL family for outstanding contributions to community issues and the welfare of their fellow man. This year's event will also include live satellite video communications with members of U.S. Armed Forces units overseas, allowing celebrities, star athletes and party guests to speak directly with troops stationed abroad.