30 Jan

THE ROAD TO TAMPA BAY SUPER BOWL PARTIES AND PREGAME TAILGATES: 34th ANNUAL LEIGH STEINBERG SUPER BOWL PARTY!

  






34th ANNUAL LEIGH STEINBERG SUPER BOWL PARTY!
 WHEN: Tuesday, February 2, 2021
TIME: 8pm EST
WHERE: VIRTUAL EVENT
For More Details: Click HERE
Leigh Steinberg, iconic sports agent and founder of Steinberg Sports and Entertainment (SSE), will continue to host his 34th Super Bowl Party! Unlike the past, The 34th Annual Leigh Steinberg Super Bowl Party will be Virtual! This event will be celebrating the outstanding individuals in sports: Athletes, Owners, Coaches and all of those that are helping in the world.
All donations raised from The 34th Annual Leigh Steinberg Virtual Super Bowl party will go to granting life-changing wishes for critically ill children through Make-A-Wish Foundation and raising funds via the live auction for Warrior Rising Organization.
For over 30 years, this Super Bowl Party was extremely private and invite only. Now everyone at home can attend and donate to these wonderful causes. Did we mention that Leigh Steinberg will be the host through this amazing Virtual Party?
This special event will ultimately be able to reach out to massive amounts of people to both celebrate and help others.
You can also text to donate by texting MAW to 91999 
According to the event's web page, this Virtual Event will feature:
 • A fireside chat with SSE clients and military servicemen
• Presentation of The Steinberg DeNicola Humanitarian Awards honoring athletes, owners, head coaches and more doing good in the world
• Introduction of Steinberg Sports & Entertainment's 2021 NFL Draft Class
• Hear from current and alumni SSE clients, celebrities and more  
• Virtual Auction (Live now!)
Items in the Auction include:
• Super Bowl LIV Kansas City Chiefs Lombardi trophy (replica)
• Guitar signed by the Rolling Stones
• Kobe Bryant signed Lakers jersey
• Private concert and dinner in Florence, Italy with Andrea Boccelli
• Unique experiences to events like the CMA's, ESPY's, and more
• sports memorabilia
About: Make-A-Wish
A wish experience can be a game-changer for a child with a critical illness.
This one belief guides us in everything we do at Make-A-Wish. It inspires us to grant life-changing wishes for children going through so much. It compels us to be creative in exceeding the expectations of every wish kid. It drives us to make our donated resources go as far as possible. Most of all, it's the founding principle of our vision to grant the wish of every eligible child. This is our mission: Together, we create life-changing wishes for children with critical illnesses.

About: Warrior Rising
Warrior Rising empowers U.S. military veterans and their immediate family members by providing them opportunities to create sustainable businesses, perpetuate the hiring of fellow American veterans, and earn their future.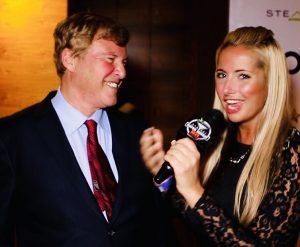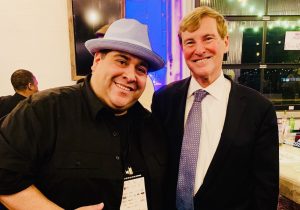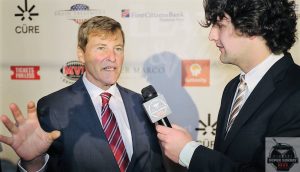 Summary
Event
​
Tampa Bay 2021 Leah Steinberg 34th Annual Super Bowl Party
Location