02 Feb

THE ROAD TO ARIZONA SUPER BOWL PARTIES AND PREGAME TAILGATES: MICHAEL RUBIN'S FANATICS SUPER BOWL PARTY RETURNS TO PHOENIX WITH PERFORMANCES BY TRAVIS SCOTT, J BALVIN, LIL BABY AND THE CHAINSMOKERS





MICHAEL RUBIN'S FANATICS SUPER BOWL PARTY RETURNS TO PHOENIX WITH PERFORMANCES BY TRAVIS SCOTT, J BALVIN, LIL BABY AND THE CHAINSMOKERS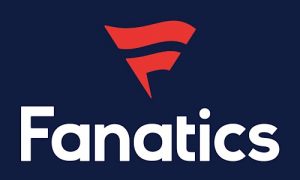 WHEN: Saturday, Feb. 11, 2023
TIME: 1:30 p.m.- 5:30 p.m.
TICKETS: Invite Only
Fanatics Party is back! This party is very exclusive, as it is Invite Only! The market leader of authentic official licensed sports merchandise, will be returning to host the hottest day party to kick off Super Bowl LVII weekend, hosted by Michael Rubin – Fanatics founder and CEO Fanatics Executive Chairman.
Michael Rubin has an amazing lineup of celebrities and athletes that he has invited as guests. Expected attendees include Jay-Z, Kevin Hart, Travis Scott, J Balvin, Lil Baby, The Chainsmokers, Shaquille O'Neal, Alex Rodriguez, Peyton & Eli Manning, Devin Booker, Chris Paul, Deandre Ayton, Odell Beckham Jr., Joe Montana, Jerry Rice, Trevor Lawrence, Darius Rucker, Druski, Micah Parsons, CeeDee Lamb, Caleb Williams, Chase Young, Baker Mayfield, Russell Wilson, Ciara and more.
As if the star power of this party wasn't enough, guests will be treated to performances by Travis Scott, J Balvin, Lil Baby and The Chainsmokers. Fanatics never disappoints and that's why the celebrities keep coming back! Past attendees include: Justin Hartley, Miles Teller, Wiz Khalifa, Odell Beckham Jr., Bon Jovi, Alyssa Milano, Aaron Judge, Meek Mill, Shaquille O'Neal, Dan Marino, Megan Thee Stallion, Lil Baby, Doja Cat, Peyton Manning, Eli Manning, Robert Kraft, Emily Ratajkowski, Kevin Hart, Darius Rucker, Alex Rodriguez, Charlie D'Amelio, Dixie D'Amelio, J Balvin and many more!
This Super Bowl Party is literally Supersundayhq's favorite event and it keeps topping it self year after year! This will be our 6th year of covering this star studded juggernaut! Our very own Bobby B will be thrown into action once again tackling this amazing red carpet! Look below for our coverage at past events!