25 Jan

THE ROAD TO ARIZONA SUPER BOWL PARTIES AND PREGAME TAILGATES: GAME ON SUPERBASH PRESENTED BY MAX EVENTS LLC HOSTED BY BABES IN TOYLAND / BABES AND BALLERS, TERRELL DAVIS, JEFF GARCIA, NICK LOWERY, LEIGH STEINBERG AND MORE SPECIAL LIVE PERFORMANCE BY PAUL OAKENFOLD





GAME ON SUPERBASH PRESENTED BY MAX EVENTS LLC HOSTED BY BABES IN TOYLAND / BABES AND BALLERS,

TERRELL DAVIS, JEFF GARCIA, NICK LOWERY, LEIGH STEINBERG AND MORE. 

SPECIAL LIVE PERFORMANCE BY PAUL OAKENFOLD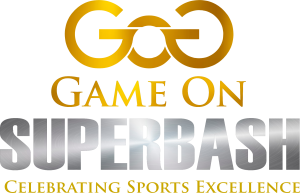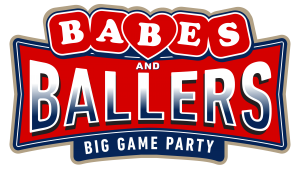 WHEN: Thursday, February 9, 2023
WHERE: The Wasted Grain
              7295 E Stetson Dr, Scottsdale, AZ 85251
TIME:  9:00 PM – 2:00 AM
TICKETS:
EARLY BIRD General Admission LIMITED TICKETS
$65.00
+$5.59 Fee
Only a limited amount offered with sale ending on February 2nd.
GENERAL ADMISSON
$75.00
+$6.20 Fee
Sales end on Feb 9, 2023
Tickets are transferable, but sorry no refunds.
There will also be VIP Tables and other VIP Packages available. For more details click HERE.
This year, Max Events, LLC. presents Game On SuperBash, in collaboration with Babes and Ballers, are joining forces for a historic Super Bowl event celebrating excellence in sports with the aim to honor the game and the stars who have made football America's favorite sport. The event will be hosted by: Terrell Davis, Jeff Garcia, Nick Lowery, Leigh Steinberg and Babes in Toyland / Babes and Ballers, with a special performance by legendary DJ Paul Oakenfold.
 If you want to be at a party where you will be amongst the famous: Hall of Famers, athletes & former athletes, celebrities and influencers, this is the party to attend. Here, the athletes and fans come together and have fun while being a part of one of the best events during Super Bowl week.
There will be an exceptional number of current and former NFL players  and athletes from other sports, other celebrities and social media influencers. Some of this year's influencers will include over 150 beautiful hosts with social media reach in excess of 100 million followers. Expected to attend: Terrell Davis, LeSean McCoy,  Andre Reed, Leonard Fournette, Nick Lowery, Asante Samuel Jr., Christian Yelich, Dwight Freeney, Stephen A. Smith, Antonio Gates, Ron Artest,  Sophie Cunningham, Anna Redman (The Bachelor) Past Attendees: Lil Jon, Kurt Warner, Jerry Rice, Terrell Owens, John Salley, Lindsey Vonn, and Michael Irvin and many more celebrities and athletes. There will be many exclusive types of VIP Packages available in limited quantity and will sell out fast! For more details about Tickets and VIP Packages click HERE.