31 Dec

THE ROAD TO ARIZONA SUPER BOWL PARTIES AND PREGAME TAILGATES: CONGRATULATIONS TO COACH PRIME DEION SANDERS ON HIS NEW COACHING JOB AT THE UNIVERSITY OF COLORADO





CONGRATULATIONS TO COACH PRIME DEION SANDERS ON HIS NEW COACHING JOB AT THE UNIVERSITY OF COLORADO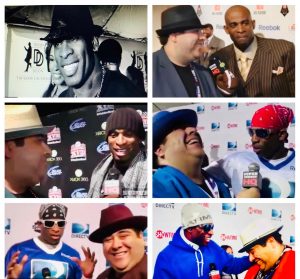 Congratulations to Coach Prime Deion Sanders for his new journey onto coaching job at the University of Colorado! By now, I'm sure you know that while coaching youth football, Deion got a call early in the morning asking him to show up for the NFL Hall of Fame induction press conference announcement. He was to be the main honoree but Deion told them the kids came first and he didn't want to disappoint them. Deion didn't want to leave a youth football game before it was over. He later showed up to the induction announcement with his coaching gear still on. This is just an extension of the athlete & competitor that he was on the NFL field. He took his discipline, desire & dedication from his life experience to those that he coaches!
We at Supersundayhq with our very own Bobby B have been interviewing Deion Sanders at Super Bowl parties for well over 10 years! We first discovered how dedicated Deion Sanders was as a coach when he told our Bobby B, while covering a pregame celebrity and Professional athlete nationally televised flag football football competition as, he was chosen as one of the head coaches that he had to bench a celebrity before the game! When we heard that the game came first, we knew Deion Sanders was about business as a coach! He didn't say who it was he benched but we are sure the rest of that team in that coed lockeroom knew they had to take that game seriously as their coach did!
Deion's coaching is now a huge part of his life outside of his family & charitable acts. When Deion became coach of Jackson State, he helped to change their culture and winning mentality & brought national attention to their organization. Now, he will become the head coach for the University of Colorado. Deion has come so far as a coach and continues to shine and succeed because of his winning mentality. At Supersundayhq, we have great appreciation of all that Deion has accomplished and wish nothing but the best for him and all his endeavors! He always told our Bobby B that Bobby displays confidence and he loved that. Coach Prime teaches us that mind set and character can jump start one's greatness but you also need to follow through which is the true recipe to becoming great!