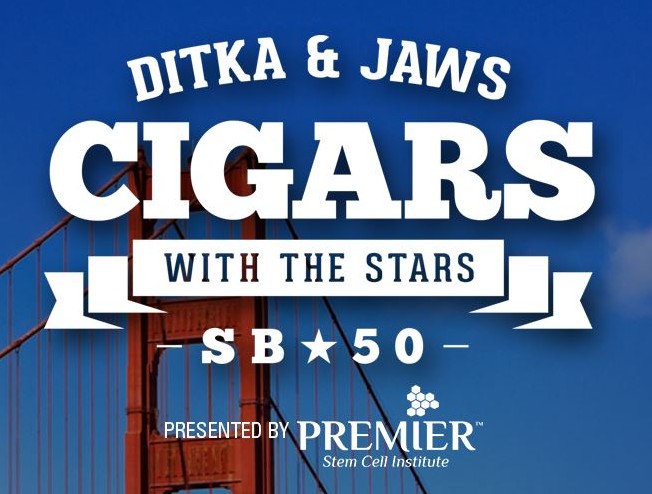 30 Nov

Cigars with The Stars Ditka & Jaws Super Bowl Party
Cigars with The Stars Ditka & Jaws Super Bowl Party – Buy Tickets HERE.
The Cigars with the Stars is back for another year of Cigars, Celebrities, and Celebration! We had a chance to visit this Super Bowl Cocktail Hour Bash, and it is one of the best parties around. Grab your tickets here.  This VIP Cigar Party features premium cigars from the industry's top brands, single-malt scotch and many football celebrities to keep you and your guests entertained throughout the evening. Coach and Jaws will be joined by ESPN personalities, NFL Hall of Famers, current players and NFL Legends. $500 is the current ticket price, with several sponsorship options up to $20,000. The party will be held at one of the coolest venues in SF – JONES, 620 Jones St, San Francisco, CA 94102, from 7:00 pm – 10:00 pm.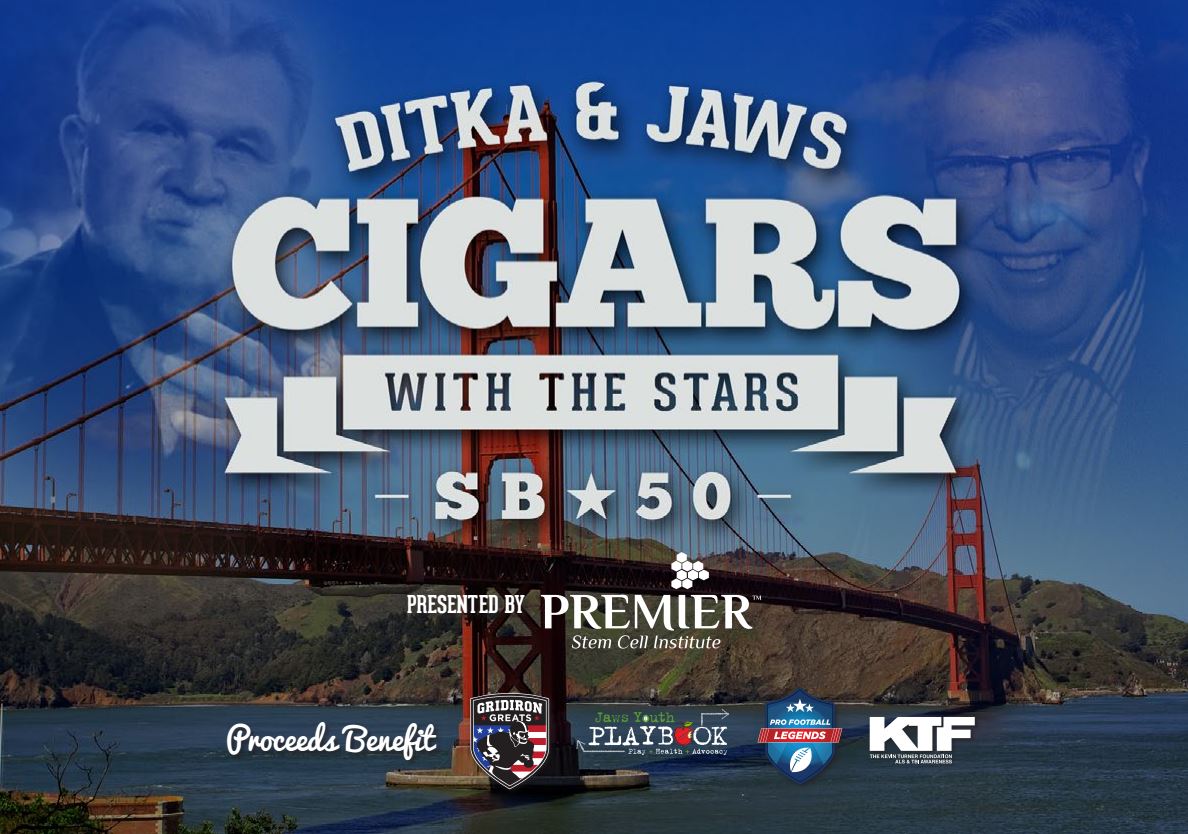 Expected Celebrity Attendees:
Quinton Aaron, Lem Barney Pro Football HOF, Dick Butkus Pro Football HOF, Joe DeLamielleure Pro Football HOF, Mike Ditka Pro Football HOF, Herm Edwards, Merril Hoge, Eric Martinez, KD Dunn, Ron Jaworski, Ed "Too Tall" Jones, Joe Namath, Wendi Nix, Jonathan Ogden Pro Football HOF, Shaun O'Hara, Joe Pisarcik, Suzy Kolber, Calais Campbell, Dan Williams, Michael Merriweather, Warren Sapp Pro Football HOF,  Adam Schefter, Sterling Sharpe, Kyle Turley, Trey Wingo, Ickey Woods, Jack Youngblood Pro Football HOF, Delanie Walker, Kirk Morrison, Fred "The Hammer" Willie.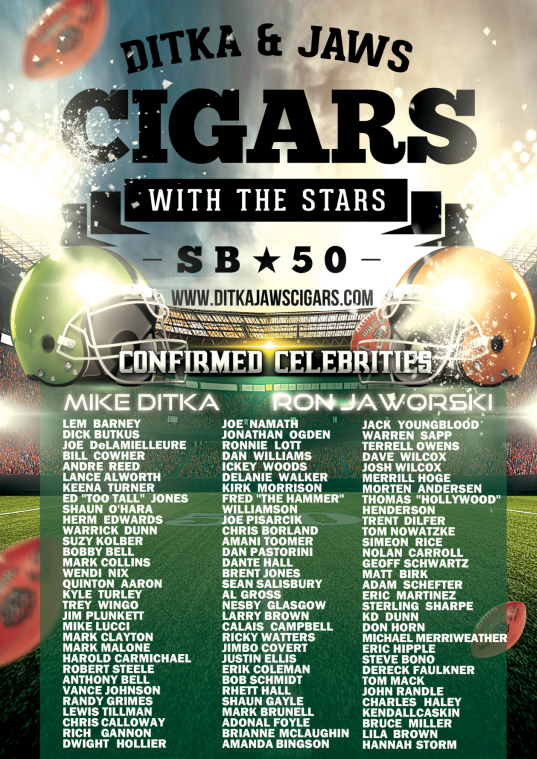 Celebrities scheduled to attend include Mike Tirico, Jon Gruden, Suzy Kolber, Mike Golic, Merril Hoge and many other celebrities above. It is an intimate affair, so not only do you get up close and personal with the celebrity guests, the space will also fill up quickly.
Red Carpet Entrance
Open Premium Bar from 7pm – 10pm
Heavy Appetizers
Coach Ditka — Chairman of the Board of Gridiron Greats. Assisting retired players and their families with life after football.
Ron Jaworski — Chairman of the NFL Alumni Foundation Board, while also supporting his own foundation Jaws Youth Playbook.