02 Jan

THE PLAYERS TAILGATE HOUSTON SUPER BOWL PARTY 2017

THE PLAYERS TAILGATE HOUSTON SUPER BOWL PARTY 2017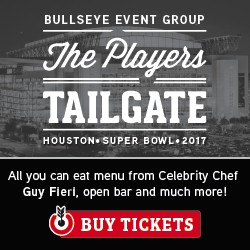 Get ready for the ultimate tailgate experience at Super Bowl LI in 2017!
Here's Chef Guy Fieri letting you know about this year's tailgate:
About the Tailgate:
Bullseye Event Group's exclusive Players Tailgate at the Super Bowl has earned the reputation as the best Super Bowl pre-game experience, where over 25 active NFL players, celebrities and guests eat, drink and get entertained before the big game. Described as a culinary experience in itself, The Players Tailgate features an OPEN premium bar and ALL-YOU-CAN-EAT dining with gourmet dishes. The 2017 Tailgate menu will be created by Celebrity Chefs Guy Fieri, Aaron May, Eddie Jackson, Doug Rodriquez, Reno Henriques, Rodolfo Valdes and Pete Blohme (check out all of their bios below). Not to mention Ole Hickory Pits will be on hand with their wood burning bbq pits!
Guests enjoy an indoor/outdoor pavilion lined with private tables and an abundance of soft white leather furniture where you can watch ESPN's pre-game coverage broadcast on large LED monitors. It is an amazing experience for football fans young and old! This is an all-ages event! When it's time for the Super Bowl Sunday there isn't a better option than the Players Tailgate. Not to mention you are 1 1/2 blocks from the Main Entrance to NRG Stadium.
Take a look at the video from the 2016 Players Tailgate in San Francisco for Super Bowl 50 to get an idea of what's in store.
The Food: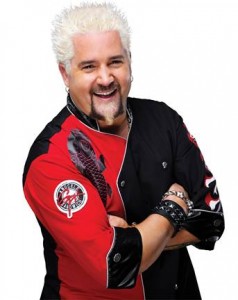 Guy Fieri, the most recognizable Chef in America, will be creating an exclusive all-you-can-eat menu for The Players Tailgate attendees again in Houston for the 2017 Super Bowl.
Guy Fieri can be seen on television almost every day on the Food Network. His shows include Diners, Drive-Ins and Dives, Guy's Big Bite, Guy Off the Hook, Dinner: Impossible, Guy's Grocery Games, Rachael vs. Guy: Celebrity Cook-Off, The Next Food Network Star, Ultimate Recipe Showdown, The Best Thing I Ever Ate and Minute to Win It, just to name a few.
The Players Tailgate Menu with Guy Fieri:



'Fresh Catch' Killer Raw Bar
The "Fresh Catch" Killer Raw Bar returns for the 2017 Players Tailgate, this time prepared by celebrity chef Reno Henriques. Fresh flown ahi tuna poke from Hawai'i, world famous number-one grade teriyaki tuna, Jumbo Alaskan king crab, whole Maine lobster, peel 'n' eat shrimp, oysters and more!
BBQ Butts and Brisket
Fresh out of the Ole Hickory BBQ Pit, the 2017 Players Tailgate offers pulled pork, brisket smoked 18 hours, Earl Campbell hot links, crisp apple cider slaw and Fieri's award-winning signature BBQ sauces.
Guy's Burger Joint Burgers
With the Guy's Burger Joint Burger station, Fieri brings his smashed all-beef burgers, with all the fixin's, SMC (super-melty cheese), served on a garlic-buttered brioche and topped with a Flavortown favorite, donkey sauce.
Texas Taqueria
It wouldn't be a Texas-sized menu without a Texas-sized taco fiesta! Fresh corn and flour tortillas, scratch made salsa bar, guacamole and tons of hot sauce served with three different championship tacos. First, a buffalo grilled chicken taco with celery, blue-sabi (blue cheese and wasabi), and crumbled cheese. Then, a Baja shrimp "Nacho" taco with spicy pink chile mayo. And finally, a carne asada street taco with salsa verde and crumbled cotija.
Farmstand Salads, Cheeses & Charcuterie
"Fit Chef" Eddie Jackson's signature assortment of seasonal salads made from the freshest, locally sourced greens, seasonal fruits, as well as an array of Chef Jackson's favorite artisanal local meats and cheeses, and roasted vegetables and juicy fresh fruits.
Mac Daddy Mac N' Cheese
The Mac Daddy Mac N' Cheese bar returns for the 2017 Players Tailgate, featuring six-cheese mac n' cheese, roasted veggies, slow-cooked all-beef chili, bacon, scallions and crumbled cheese and crackers to create the perfect tailgating side dish.
Nachos With Attitude
Made fresh to order, fresh-fried and thick-cut tortilla chips, topped with SMC (super-melty cheese), hot sauces, salsa, jalapeños, creama and pico de gallo.
Flavortown Finale Ice Cream & Candy Bar
New at the 2017 Players Tailgate, the Flavortown Finale Ice Cream & Candy Bar, features assorted local ice creams with ALL your favorite toppings, including: sprinkles, nuts, cherries, hot fudge, salted caramel, crushed pretzels, potato chips, strawberries, whipped cream, gummy bears, crushed candies, chocolates and more!
Additional Celebrity Chefs:
2017 Chef Eddie Jackson Season 11 winner of the "Next Food Network Star," Jackson has created a unique style of cooking that combines two of his greatest passions, food and fitness. After retiring from a successful career in the NFL, Jackson took time to tirelessly hone his cooking craft, competing and finishing in the top 6 of Fox's "MasterChef" in season 4. Jackson can be seen on Food Network's "BBQ Blitz."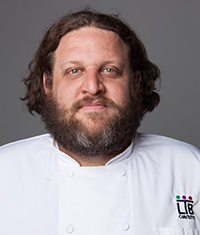 2017 Chef Aaron May is a top chef in America can prepare an incredible meal for 2 to 200 people, in order to considered one of the best caterers in America you need to be able to create a meal for 2200 and have it as good as that meal for 2 to 200. That is why Aaron May is considered the BEST caterer in the US.
Chef May is classically trained in Paris at the Ecole Ritz Escoffier and is inducted into the Arizona Culinary Hall of Fame in 2010 as a "Chef Extraordinaire." He has been featured on Food Network's wildly popular Diners, Drive-Ins and Dives and TLC's Best Food Ever. His fiercely loyal fan base has recognized him with many local awards, including "Best Tapas" and "Best Speakeasy," and he has also garnered attention from national publications such as Food & Wine, Condé Nast Traveler, Sunset Magazine and USA Today.
A quick mind and a low threshold for boredom, which goes a long way toward explaining the restaurant empire he's building. Given his passion for food and irrepressible creativity, is why he is considered one of the top caterers in America.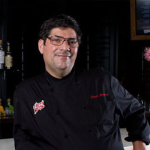 2017 Chef Douglas Rodriquez is the globally acclaimed "Godfather of Nuevo Latino Cuisine," Douglas Rodriguez has blazed a trail that has inspired popular chefs around the world to take after his culinary creativity. Selected as one of the 100 Americans that will influence the coming millennium in the culinary industry, Rodriguez is one of the distinguished culinary elite to be on the first season of "Top Chef Masters" on Bravo.
Rodriguez can also be seen in a myriad on national publications, such as Food and Wine, Metropolitan Home, Esquire and Bon Appétit. The popular chef has also made numerous television appearances on shows such as The Late Show with David Letterman, Good Morning America, The Today Show and CBS Weekend Morning.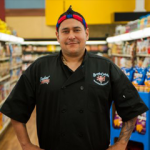 2017 Chef Reno Henriques is the renowned chef and owner of Fresh Catch, an island-style restaraunt specializing in seafood and world-class deli meats, Reno Henriques has created a unique culinary style. Known as the "Poke master of Hawai'i," Henriques graduated from the Western Culinary institute in Portland, Oregon. After graduation, Henriques chased his dream of preparing delectable seafood dishes, inspired by his childhood next to the ocean, diving and fishing.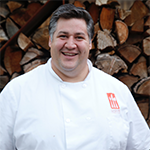 2017 Chef Rodolfo Valdes was born into a family of restauranteurs, Valdes knew from a young age that enjoyed providing people with a good meal. After graduating from the School of Culinary Arts at the Art Institute, Valdes honed his craft while studying at the world renowned Cordon Bleu in Paris, France and London, England.
Valdes is currently executive chef at the Pan Y Agua restaurant group, founded in 2008 with Crave Kitchen & Bar in Cincinnati, OH. Pan Y Agua boasts some of the best restaurants in the country, with four Crave locations, Independent Burger and TI:ME at Montecillo.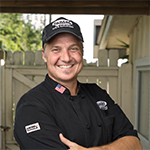 2017 Chef Pete Blohme is the Owner and executive chef of Panini Pete's Cafe and Bakeshop in Fairhope, Alabama, Pete Blohme has made headlines nationwide. Being featured with Guy Fieri on shows such as Diners, Drive-Ins and Dives and Guy's Big Bite on Food Network, as well as CMT's Sweet Home Alabama.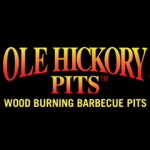 Ole Hickory BBQ Pits will be on hand at the Players Tailgate! Manufacturing wood burning smoker ovens and barbecue pits, Ole Hickory utilizes their state of the art equipment to help produce good, old-fashioned barbecue.
Pioneers in the barbecuing business since 1974, Ole Hickory provides services worldwide, from commercial ventures to small "mom-and-pop" operators. An Ole Hickory BBQ Pit will be set up at the 2017 Players Tailgate to help in the creation of a Texas-sized barbecue feast!
The Venue:
2017 Players Tailgate venue for Super Bowl LI has been announced!
The 2017 venue for The Players Tailgate at Super Bowl LI is in a prime location located only 1 1/2 blocks from the entrance to the Super Bowl at NRG Stadium. Bullseye Event Group will be transforming Mike Calvert Toyota in Houston into one of the hottest pre-game VIP parties.

Players Scheduled to Attend:
2017 Players Tailgate venue for Super Bowl LI has been announced: With 6 Super Bowl Champions, a combined 28 NFL Pro Bowl selections, 18 All-Pro awards, and 7 first-round NFL Draft selections the 2017 Players Tailgate offers VIP guests a chance to hang out with some of the biggest names currently playing pro football.
Landon Collins – S
Team: New York Giants
Pro Bowl Safety and First-team All Pro. First round draft by the Giants after being a unanimous All-American at Alabama. The only player in NFL history to have 100 solo tackles, 2+ sacks, 5+ ints, and 12+ pass deflections.
Julius Thomas – TE
Team: Jacksonville Jaguars
Two-time Pro Bowl TE. Played in Super Bowl XLVIII as a member of the Denver Broncos. During that season, caught Peyton Manning's 51st td pass (which set the QB season record).
Marqise Lee – WR
Team: Jacksonville Jaguars
Marqise played collegiately for USC. He was a unanimous All-American and Biletnikoff Award winner. He was drafted 39th overall in the 2014 draft by the Jaguars.
Tyler Lockett – WR/KR
Team: Seattle Seahawks
Pro Bowl and All Pro WR and Return Specialist. Third round draft pick out of Kansas State. He owns the longest rush in history of Century Link Field.
Jalen Ramsey – CB
Team: Jacksonville Jaguars
Drafted 5th overall in the 2016 draft by Jacksonville. Was an All-American CB at Florida State. His first NFL interception was in Week 15 in NRG Stadium.
Jay Ajayi – RB
Team: Miami Dolphins
Pro Bowl RB. Became the 4th player in NFL history to rush for 200+ yds in consecutive games and also the 4th player to rush for 200+ yds in 3 games in a season. He is the only player to record those numbers as early as their 2nd pro season.
Terrance Williams – WR
Team: Dallas Cowboys
All American WR out of Baylor. In 2013, set Dallas franchise WR records for rookies with most receiving yards and most receiving touchdowns.
TJ Ward – S
Team: Denver Broncos
"Boss" is a Super Bowl Champion, All-Pro and 2x Pro Bowl. 2015 Denver Bronco defense was #1 in the NFL.
Michael Bennett – DE

Team: Seattle Seahawks
Super Bowl XLVIII Champion with Seattle. Played in Super Bowl XLIX. Two-time Pro Bowl and Pro Bowl Defensive MVP in 2015.
Mychal Kendricks – LB
Team: Philadelphia Eagles
46th overall pick from 2012 draft. Mychal attended Cal. His first pro sack was against Tony Romo.
Tyreek Hill – KR/WR
Team: Kansas City Chiefs
Wide receiver and return specialist for Kansas City Chiefs, fifth-round selection. First player drafted out of West Alabama since 1974. First player since Gale Sayers in 1965 to record a touchdown from a kick return, a catch and a rushing attempt in the same game. AFC Offensive POTW in Week 12.
Janoris Jenkins – CB
Team: New York Giants
2017 Pro-bowl selection, second-round pick in 2012. SEC and BCS national champion in 2008 with Florida. Only player in Rams history with two INT's returned for TD's in same game.
Allen Robinson – WR
Team: Jacksonville Jaguars
Pro-bowler and two-time first team Big Ten all-American at Penn State. Led NFL in touchdown receptions in 2015, a Jaguars franchise record.
Walter Jones – OT
Team: Seattle Seahawks
Nine-time Pro Bowl selection, four-time First Team All-Pro. Inducted into the Pro Football Hall of Fame in 2014, in first year of eligibility. In 180 games, only allowed 23 total sacks and was penalized just nine times on 5,500 pass attempts.
Dante Fowler Jr. – DE
Team: Jacksonville Jaguars
#3 overall pick in 2015 NFL Draft. First-team all ACC in 2014 at University of Florida, recorded 32 tackles and four sacks in his first full season in 2016.
Spencer Ware – RB
Team: Kansas City Chiefs
Super Bowl XLVIII champion with Seattle Seahawks and SEC champion with LSU in 2011.
Devin Hester – WR/KR
Team: Seattle Seahawks
Four-time Pro Bowl selection, three-time First-team All-Pro. 2006 NFC Champion with Chicago Bears, NFL record-holder in total return touchdowns (20), punt return touchdowns (14) and return touchdowns in single season (s6).
DJ Hayden – CB
Team: Oakland Raiders
#12 overall pick in 2013 NFL Draft by the Oakland Raiders, first-team All-Conference USA at University of Houston in 2012.
Kendall Wright – WR
Team: Tennessee Titans
Drafted #20 overall in 2012 NFL Draft by Tennessee Titans. First-team All-American in 2011 at Baylor University.
Jeff Allen – OG
Team: Houston Texans
Second-round draft pick by Kansas City Chiefs in 2012 NFL Draft, has started 36 total games and appeared in 44, including starting all 16 games his rookie season.
Seth Roberts – WR
Team: Oakland Raiders
Signed as UDFA in 2014, recording 35 receptions and five touchdowns in 2016 with the Raiders.
Robert Nelson – CB
Team: Houston Texans
First-team All-Pac 12 in 2013 at Arizona State, recorded 20 tackles and one interception in first full year of action in 2016.
Eric Kendricks – LB
Team: Minnesota Vikings
Second-round draft pick by Minnesota Vikings in 2015 NFL Draft, named to PFWA All-Rookie Team in 2015. NFC Defensive POTW in Week 1 of 2016 NFL Season.
Carlos Hyde – RB
Team: San Francisco 49ers
Amece-Dayne Running Back of the Year in the NCAA in 2013 at Ohio State, recorded six touchdowns and 988 yards in 13 starts in 2016.
Marvin Jones – WR
Team: Detroit Lions
Career-high 930 yards on 103 targets in 2016 with the Detroit Lions, spent three years in Cincinnati from 2012-2015.
Kelvin Beachum – OT
Team: Jacksonville Jaguars
Appeared in 44 games, starting 39, for the Pittsburgh Steelers from 2012-2015 before becoming starting left tackle for Jacksonville Jaguars in 2016.
Bennie Fowler – WR
Team: Denver Broncos
Super Bowl 50 Champion, Caught Peyton Manning's 2 Point Conversation in SB50 (Final Pass),
MarQueis Grey – TE
Team: Miami Dolphins
Miami Dolphins TE, graduated from University of Minnesota, previously starting quarterback in college before converting to tight end in NFL.
Karlos Dansby – LB
Team: Cincinnati Bengals
First-team All-American in 2003 at Auburn University, second-round pick by Arizona Cardinals. 1,297 total career tackles, 42 sacks and 19 interceptions.
Malcom Jenkins – S
Team: Philadelphia Eagles
Super Bowl XLIV champion with New Orleans Saints, 2015 Pro-Bowl Selection, consensus all-American at Ohio State in 2008, #14 overall selection in 2009 NFL Draft.
Margus Hunt – DE
Team: Cincinnati Bengals
Houston Native, SMU, All time NCAA leader in Blocked kicks.  Gold
Medalist Jr. Olympics in discus throw and shot put, First-team All-C-USA in 2012 at SMU.
Earl Bennett – WR
Team: Free Agent
Three-time All-SEC receiver at Vanderbilt, career 185 receptions for 2,277 yards and 12 touchdowns.
Akeem Hunt – RB
Team: Houston Texans
UDFA out of Purdue in 2015, promoted to Texans active roster in 2016. 173 attempts for 949 yards and six touchdowns in final season at Purdue.
Nate Palmer – LB
Team: Tennessee Titans
Sixth-round pick out of Illinois State by the Green Bay Packers. Started 10 games in 2015, recording 68 tackles and one sack.
Justin Staples – LB
Team: Tennessee Titans
Promoted to Titans active roster in 2016, recorded 62 career tackles, 2.5 sacks and three forced fumbles in 48 games at DE for University of Illinois.
James Anderson – LB
Team: Free Agent
Third-round pick in 2006 NFL Draft, 561 career tackles, 3 interceptions, 5 forced fumbles.
Brandon Marshall – LB
Team: Denver Broncos
Super Bowl 50 champion. Started first full season in 2015, finishing second in tackles and helping lead #1 defense to Super Bowl title.
Tyler Boyd – WR
Team: Cincinnati Bengals
Second-round pick out of University of Pittsburgh in 2016 NFL Draft, 54 receptions for 603 yards and one touchdown in rookie season. Totaled 3,308 yards and 21 receiving touchdowns throughout his college career at Pitt.
2017 SB51 Players Tailgate Host:
2017 Players Tailgate Host & Emcee:
2017 Host & Emcee Jaymee Sire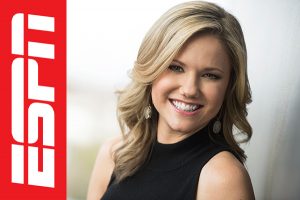 Lead anchor of ESPNs flagship morning show, SportsCenter AM, Jaymee Sire's Emmy-award winning style and signature have become synonymous with ESPN. Sire has also appeared on various other ESPN programming, such as NFL Live, NFL Insiders, Fantasy Football Now and College Football Live.
Aside from her hosting and reporting duties at ESPN, Sire also has a passion for food. Sire was the official host of the 2016 NYC Wine and Food Festival, and has described herself as a self-proclaimed "foodie," making her the perfect fit for the 2017 Players Tailgate at Super Bowl LI.
2017 Players Tailgate DJ:
DJ Irie
As the first professional sports franchise DJ in the United States, DJ Irie is the official DJ of some of the most iconic brands in the world, such as Carnival Cruise Lines, the Miami Heat, Target, Mountain Dew Kickstart, Evian, Jamie Foxx and more, making himself one of the most established DJ's in the industry.
At the 2017 Players Tailgate at Super Bowl LI, DJ Irie will be providing his world-class entertainment to help set the stage for the biggest and best pre-game tailgate in Houston before Super Bowl LI.

Summary
Event
​
The Players Tailgate Houston Super Bowl Party 2017
Location
​
Bullseye Event Group

,

2333 S Loop W

,

Houston

,

Texas

-

77054
Starting on
Ending on
Offer Price