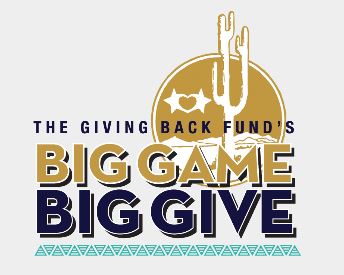 01 Jan

Big Game Big Give Super Bowl Party

The 2015 BGBG will be held at the private estate of the 2014 MLB National League Manager of the Year Matt Williams and his wife, former television broadcaster, Erika Williams in Paradise Valley, AZ. Matt is the only current or former MLB player to hit at least one World Series home run for three different Major League baseball teams (Giants, Indians and Diamondbacks).
Actor Mark Wahlberg and Director Michael Bay have agreed to co-host the 2015 BGBG.

Oscar-nominated actor, producer, model, and former rapper, Mark Wahlberg, is known for his roles in films, including Boogie Nights (1997), Three Kings (1999), The Perfect Storm (2000), Planet of the Apes (2001), Rock Star (2001), The Italian Job (2003), The Departed (2006), The Other Guys (2010), The Fighter (2010), Ted (2012), Lone Survivor (2013), Pain & Gain (2013), and Transformers: Age of Extinction (2014). He has also served as executive producer of three HBO series: Entourage, Boardwalk Empire, and How to Make It in America.

Director and producer, Michael Bay's resume includes the films Bad Boys and Bad Boys 2, both starring Will Smith and Martin Lawrence; The Rock starring Nicolas Cage, Sean Connery and Ed Harris; Armageddon starring Ben Affleck, Bruce Willis, Billy Bob Thornton and Liv Tyler; Pearl Harbor starring Affleck, Josh Hartnett and Kate Beckinsale; The Island starring Ewan McGregor, Scarlett Johansson, Djimon Hounsou and Sean Bean; as well as four Transformers blockbusters starring Shia LaBeouf, Josh Duhamel, Tyrese Gibson and John Turturro.

The Giving Back Fund
The Giving Back Fund (GBF) is a national public charity that provides expert philanthropic consulting and management services to all types of charitable vehicles, as well as establishes donor-advised funds and fiscally sponsored projects. In addition to providing infrastructure and administrative support, GBF helps donors and projects develop and execute effective, efficient, and strategic charitable giving programs. Since our founding in 1997, GBF has created an important niche in expanding and diversifying high-profile, high-impact philanthropy. For additional information, please visit www.givingback.org.
​
Boys & Girls Clubs of Metro Phoenix
The Boys & Girls Clubs of Metro Phoenix provides after-school and summer programs for youth in some of the Valley's most deserving neighborhoods. Our programs focus on four key areas: Academic Success, Healthy Choices, Be Great-Do Good and Fun with a Purpose, providing youth with the tools they need to enjoy childhood and become successful adults. Every year, thousands of children and teens benefit from programs through our 12 clubhouses, outreach services in the community and children's dental clinic. For more information about the Boys & Girls Clubs of Metro Phoenix follow us on Twitter @bgcmp or visit www.bgcmp.org.

The Mark Wahlberg Youth Foundation
The Mark Wahlberg Youth Foundation was established for the purpose of raising and distributing funds to inner-city youth service and enrichment programs. Established in May 2001 by Mark Wahlberg and his brother James, lifelong members and advocates of the Boys and Girls Clubs of America. The Mark Wahlberg Youth Foundation is dedicated to helping inner city youth reach their full potential in life. Built off Mark's belief that "it's our turn to help," the Foundation funds the same types of programs that helped Mark Wahlberg overcome challenges during his youth. For more information, visit www.markwahlbergyouthfoundation.com.

Guests are invited to purchase tickets at $2,500 each. Some ticket packages that include Super Bowl tickets are available. To inquire about the purchase of a ticket, click here.