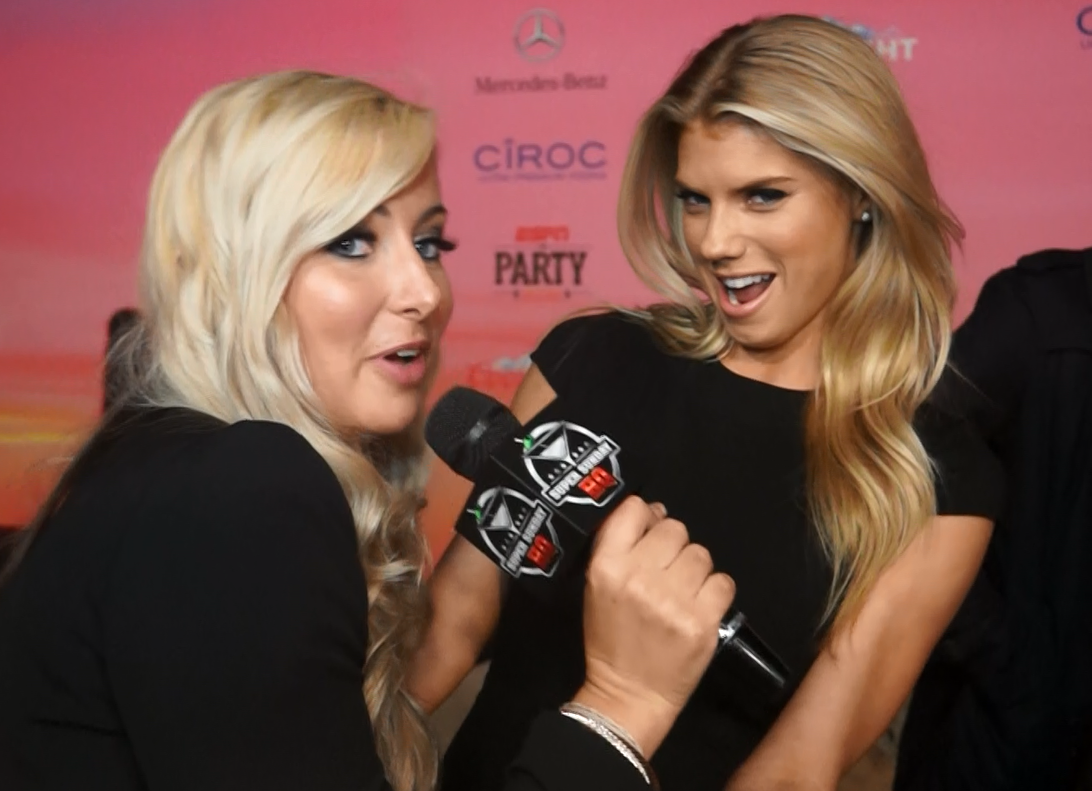 30 Jan

The Stars Align at this Year's Desert Themed ESPN Next Super Bowl Party

Every year, celebrities and athletes gather to toast what's next in sports and entertainment at the highly anticipated ESPN Next party. This year's star-studded event held at Westworld event centre in Scottsdale, Arizona raised the bar even higher.

Located at the base of the McDonell Mountains, the 117, 000 square foot venue was completely transformed into a desert setting complete with linear projections of sunsets and rock formations. Who needs a red carpet when the rich and famous can saunter down a custom 'dirt' masterpiece a la Wild Wild West?

Performances by 2015 Grammy Award Nominee Charli XCX and platinum selling artist J.Cole entertained while DJ Questlove brought revelers to their feet. There's nothing more entertaining than bringing pro-athletes, VIP's and celebrities together coupled with event sponsor Ciroc Vodka's tasty creations.

E! Networks WWE Divas, The Bella Twins, were dishing on their favourite players to 'take down' in the ring and which of the absent Diva's were definitely NOT missed. An unusually subdued Jeff Ross refused to give us any insight into the forthcoming roast of Justin Bieber on Comedy Central, but did dazzle with his newly shaven head of (no) hair.

And what would an ESPN party be without a plethora of stunning models and actresses? Carls Jr. model and Instagram's newest It girl Charlotte McKinney played the coy card when asked about her status as a single stunner. Our sources have her entering the party arm in arm with a very handsome stranger.

Erin Heatherton revealed her fear of public speaking (we just suggested picture everyone, ahem, in lingerie, minus Tom Arnold, of course). Speaking of Good Ol' Tom, Super Sunday HQ just HAD to mention Tom's 2010 Super Bowl faux pas when he pulled down model Marisa Miller's tighty whities at the annual celeb football game. When asked who Tom had on his pants-dropping hit-list this year, Tom turned his attention to lead singer Pete Wentz. Talk about being the Fall Out Boy!

With so many more celebs headlining Super Bowl soirees this year, from Jamie Foxx to Big Sean, stay tuned to Supersundayhq.com for all the latest in entertainment news.