05 Dec

THE ROAD TO MIAMI SUPER BOWL PARTIES AND PREGAME TAILGATES:BUD LIGHT SUPER BOWL MUSIC FEST RETURNS AND THEY WILL START BY HITTING THE POWER BUTTON ON THE EA SPORTS BOWL






BUD LIGHT SUPER BOWL MUSIC FEST RETURNS AND THEY WILL  START BY HITTING THE POWER BUTTON ON THE EA SPORTS BOWL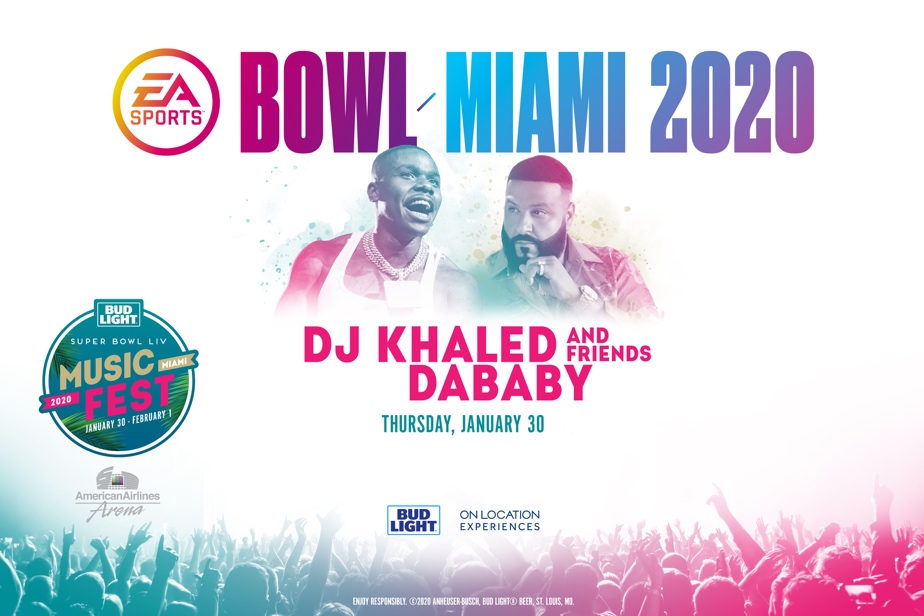 On Location Experiences and Bud Light return for a Second Year: Thursday, January 30th through Saturday, February 1st. This is a Three Day Music Fest leading up to Super Bowl LIV at American Airlines Arena In Miami, FL, on Miami's vibrant waterfront venue
The first event and concert kicking off the Music Fest will be The EA Sports Bowl with hip hop superstars DaBaby, DJ Khaled and Friends and more. They will take the EA SPORTS BOWL stage and heighten the part goers experience in Miami on Thursday, Jan. 30, with more performers to be announced in the coming weeks. "EA SPORTS has a reputation for hosting one of the most anticipated events of Super Bowl Week, and we're excited to be partnering with the Bud Light Super Bowl Music Fest for the second time," said Josh Rabenovets, Sr. Director of Global Brand Management at EA SPORTS.
This event always has the youngest, up and coming, NFL talent as well as the biggest NFL star athletes! There is no other Thursday Night Super Bowl Party that will Top the NFL stars that will be at this event. We at Supersundayhq cannot wait to cover it in Miami! Speaking of up and coming talent, here's a young NFL prospect attending the EA Sports Bowl LII in Minnesota. Baker Mayfield, at the time, was excited to attend this amazing event! A couple months later, this young man went off to be the NFL #1 Draft Pick, who knew, apparently, EA Sports did because they invited him! Check out the video below at the EA Sports Bowl in Minnesota when our very own Bobby B caught up with Mayfield on walking one of his first red carpets!
The rest of the lineup for this amazing Bud Light Super Bowl Music Fest is as follows: On Friday Night: the Bud Light Super Bowl Music Fest will feature Guns N' Roses. Saturday's Super Bowl Eve concert lineup will feature Maroon 5 and special guest. Past Music Fest performers were: Bruno Mars, Cardi B., Post Malone, Aerosmith, Ludacris, Ciara, Migos, T.I., Lil Jon, Young Jeezy and more. 
Tickets: EA SPORTS BOWL tickets will be available for purchase to the public starting Monday, December 9 on SuperBowlMusicFest.com and Ticketmaster.com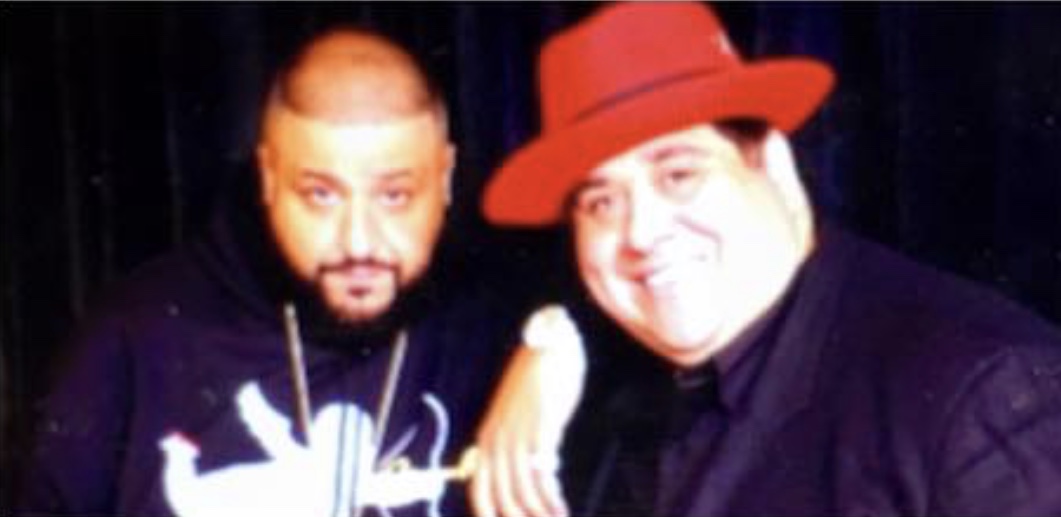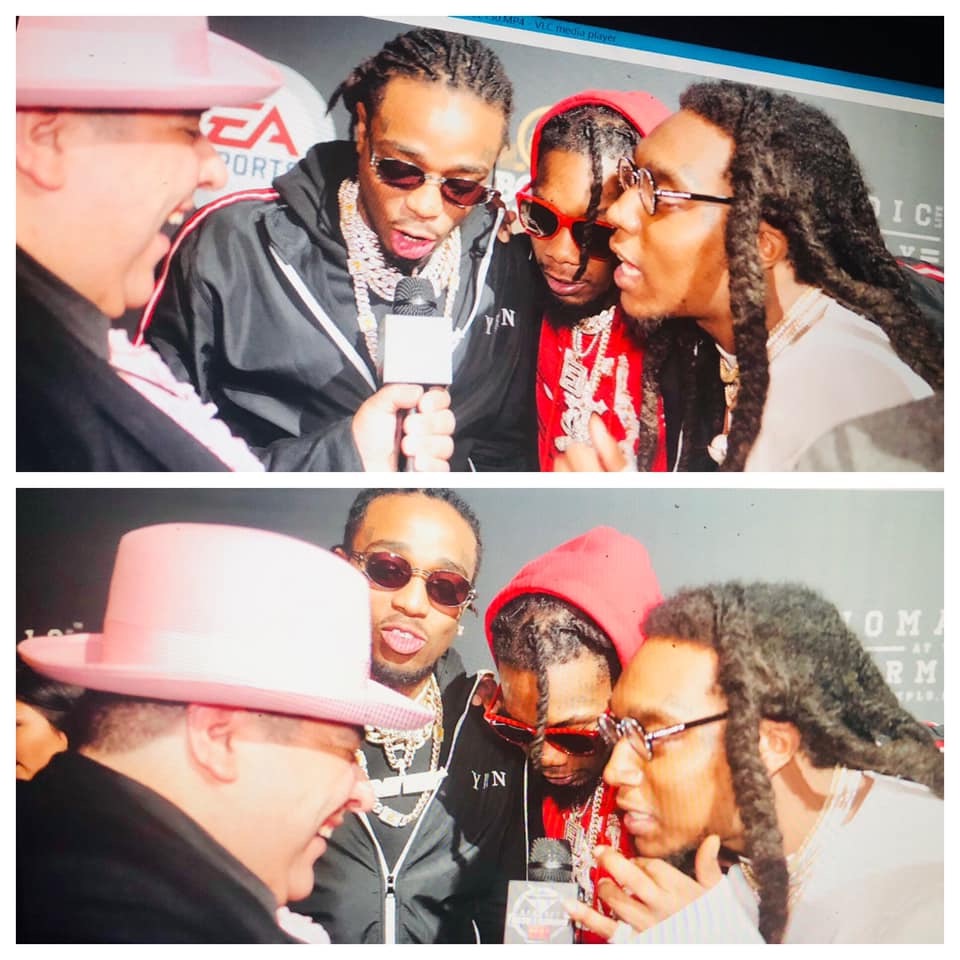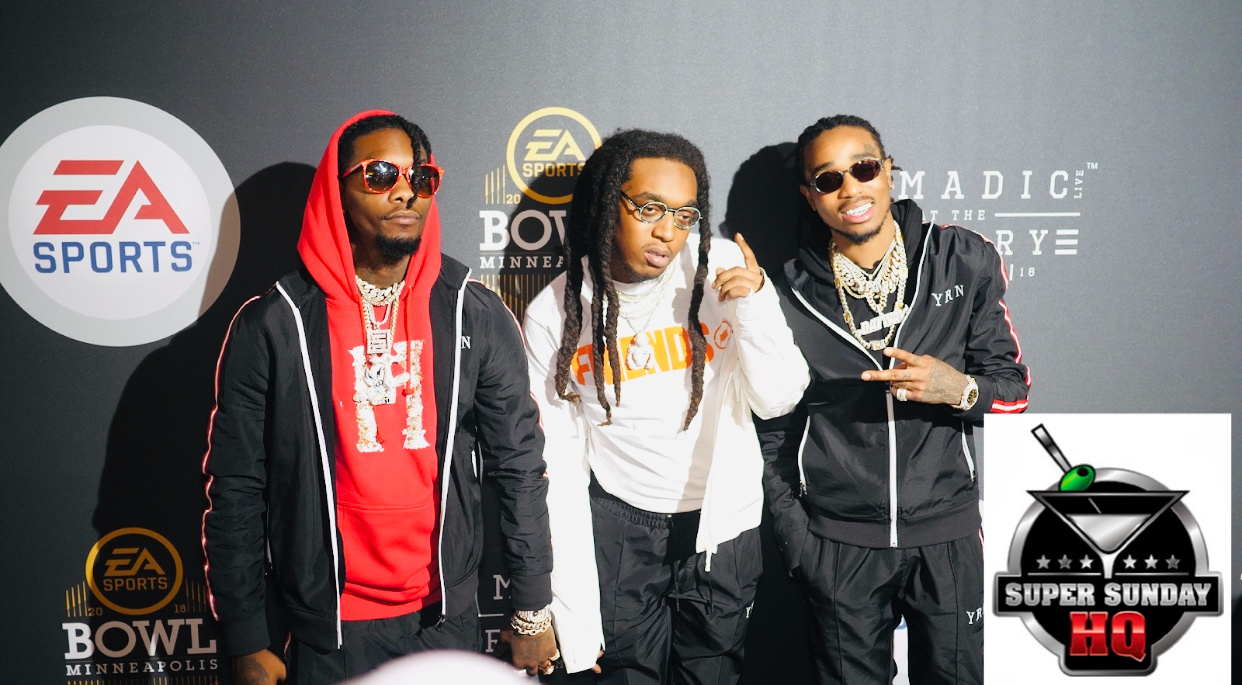 ABOUT:
DJ Khaled
GRAMMY® nominated multi-platinum artist, music industry visionary, innovative influencer, mogul, and mega-producer DJ Khaled retains a perennial spot at the top of the global conversation. How many artists have soundtracked a White House Correspondents Dinner' grand entrance by President Barack Obama and shared the screen with Academy® Award nominee Ray Liotta?  None, other than DJ Khaled…
He managed to do all of this while occupying the top of the charts. Since launching his career two decades ago, he has sold 18 million singles and 5 million albums and generated 3 billion- plus streams. His discography encompasses eight gold singles, five platinum singles, and two double-platinum singles. He landed back-to-back #1 debuts on the Billboard Top 200 with the gold-selling Major Key in 2016 and platinum-certified GRAMMY® Award-nominated Grateful in 2017. The latter boasted the sextuple-platinum Billboard Hot 100 #1 "I'm The One" [feat. Justin Bieber, Quavo, Chance the Rapper, & Lil Wayne] and quadruple-platinum "Wild Thoughts" [feat. Rihanna & Bryson Tiller]. His twelfth full-length album, Father of Asahd [We The Best Music Group/Epic Records], would be the "#1 Most-Streamed Record" upon release in 2019, achieve a gold certification from the RIAA, and mark his third straight Top 2 debut on theBillboard Top 200. He also runs We The Best Music Group, stands out as a New York Times bestselling author, and served as a judge on Fox's top-rated 2018 smash The Four. Plus, Bono welcomed him as the first social media ambassador for Project Red and Get Schooled enlisted him as its national spokesperson.
ABOUT:
DaBaby
Raised in Charlotte, North Carolina as Jonathan Kirk, DaBaby started rapping in December 2014. By January 2015, he had premiered his debut mixtape NonFiction (released under the name Baby Jesus), and garnered  local attention and over 10,000 streams in the first 48 hours — despite no promotion beyond his Instagram account. DaBaby continued to earn buzz with mixtapes like 2015's So Disrespectful and 2016's God's Work: Resurrected, which includes a feature from Louisiana rapper Boosie Badazz. DaBaby's past releases also include "21", which has racked up over 20 million views on YouTube to date. Most recently, the rapper was named as part of the 2019 XXL Freshman Class and as a performer for the Inaugural JMBLYA Arkansas hip-hop festival. He was also included on the No. 1-debuting album, Revenge of the Dreamers III and has collaborated with several prominent musicians including Offset, Lil Baby and Rich the Kid. Baby on Baby, was released with Interscope Records in March 2019 and peaked at #7 on the Billboard 200 with a Gold certification. Baby on Baby was #1 for five weeks on Urban radio and received critical acclaim and coverage from the likes of Pitchfork, Rolling Stone, and more. The lead single, "Suge" also peaked at #7 on the Billboard Hot 100 and was certified double platinum with tracks "Goin Baby" and "Baby Sitter" (featuring Offset) certified gold.  His debut album, KIRK, was released in September and immediately shot to number one of the Billbaord 200 album chart.  The album features the singles, "INTRO," which debuted at 13 on HOT 100 and the charting singles, "Vibez" and "BOP."  Baby was recently nominated for two GRAMMYS for Best Rap Song and Best Rap Performance in addition to performing on the BET Hip Hop awards and gracing the cover of Billboard's Hip Hop and R&B Power issue.
 ABOUT:
ON LOCATION EXPERIENCES
On Location Experiences is a leader in premium, experiential, hospitality business, establishing a new industry standard to serve iconic rights holders with extensive experience in ticketing, curated hospitality, live event production and travel management in the worlds of sports and entertainment. On Location is a partner to over 150 rights holders including the NFL, NCAA, the PGA of America and the United States Tennis Association, and provides unrivaled official access for both corporate clients and fans looking for immersive experiences at marquee events including the Super Bowl, Pro Bowl, NFL Draft, NCAA Final Four, PGA of America events, numerous College Football Bowl Games and the Tennis Majors. 
On Location through CID Entertainment & Future Beat also partners with numerous artists and music festivals across genres, including Imagine Dragons, Metallica, Luke Bryan's Crash My Playa, Electric Daisy Carnival, Migos, Post Malone, Iron Maiden and J.Cole. 
On Location is the executive producer of Super Bowl Music Fest, an annual music festival leading up to Super Bowl, featuring some of the biggest names in music. Created in 2018, Super Bowl Music Fest redefines Super Bowl weekend and the role of music at one of the biggest sporting events in the world.
On Location Experiences is a privately held company, owned by RedBird Capital Partners, Bruin Sports Capital, 32 Equity and the Carlyle Group. For more information about On Location Experiences, please visit www.onlocationexp.com.
ABOUT:
BUD LIGHT
Introduced in 1982, Bud Light is a premium light lager with a superior drinkability that has made it the best-selling and most popular beer in the United States. Bud Light is brewed using a blend of premium aroma hop varieties, both American-grown and imported, and a combination of barley malts and rice. The light-bodied beer features a fresh, clean and subtle hop aroma, delicate malt sweetness and a crisp finish that delivers the ultimate refreshment. For more information, visit BudLight.com.
ABOUT:
ELECTRONIC ARTS
Electronic Arts (NASDAQ: EA) is a global leader in digital interactive entertainment. The Company develops and delivers games, content and online services for Internet-connected consoles, mobile devices and personal computers.In fiscal year 2019, EA posted GAAP net revenue of $4.95 billion. Headquartered in Redwood City, California, EA is recognized for a portfolio of critically acclaimed, high-quality brands such as EA SPORTS™ FIFA, Battlefield™, Apex Legends™, The Sims™, Madden NFL, Need for Speed™, Titanfall™ and Plants vs. Zombies™. More information about EA is available at www.ea.com/news.
 ABOUT:
  AMERICANAIRLINES ARENA
AmericanAirlines Arena is a state-of-the-art, multi-purpose facility and South Florida's pre-eminent sports and entertainment venue.  The Arena's unique architecture, dynamic design and waterfront setting serve to "wow" our visitors. Since its opening on December 31, 1999, the 19,600-seat AmericanAirlines Arena, home of the three-time NBA Champion Miami HEAT, has proudly hosted megastars such as Marc Anthony, Drake, Ozuna, Jennifer Lopez, Romeo Santos, The Killers, Bad Bunny, Sam Smith, Travis Scott, J Balvin, Maluma, to name a few. In addition, AmericanAirlines Arena has also played host to several live televised events including the 2004 and 2005 MTV Video Music Awards, the prestigious Latin Grammy Awards and four NBA Finals, each placing Miami in the internatiaonal spotlight. In 2015, AmericanAirlines Arena was awarded LEED Gold Recertification by the United States Green Building Council—the first sports and entertainment facility in the world to achieve the prestigious designation and has maintained its position as the #1 Arena in Florida for the fourth consecutive year, has claimed the #11 spot in the United States, and has placed #22 in the world according to Pollstar's 2018 year-end rankings of the world's top arenas. The Arena is located on the waterfront in the thriving arts and entertainment district in downtown Miami. For more information, please visit AAArena.com.