24 Dec

THE ROAD TO MIAMI SUPER BOWL PARTIES AND PREGAME TAILGATES: SHAQ'S FUN HOUSE SUPER BOWL PARTY






SHAQ'S FUN
HOUSE 
SUPER BOWL PARTY
WHEN: January 31, 2020
TIME: 9:00 PM
WHERE: Mana Wynnwood Convention Center
AGES: 21+ only
All TICKETS INCLUDE:
Open Bar, Food and Entertainment
TICKETS: Tickets and Ticket Packages
Click HERE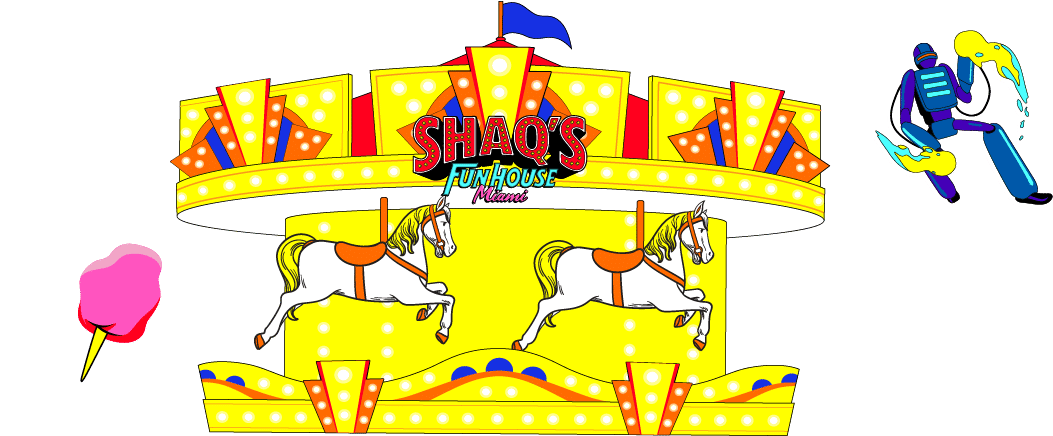 Miami, get ready, Shaq's Fun House is back again & ready to put on a big show! This will be Shaquille O'Neal's second time hosting a Giant Super Bowl Party. The coolest thing about Shaq's Parties (Supersundayhq can now say after going to Shaq's Fun House last year in Atlanta), is that his events attract the star power and celebrities to attend and we know they will be attending in Miami! Shaquille has an array of friends that come out to show support for their friend but most importantly have fun!!! Last year's Super Bowl party had quarterbacks attending with their tight ends such as: Patrick Mahomes & Travis Kelce, George Kittle & his quarterback at the time Nick Mullens, Hip hop stars like Akon, Ultimate Fighters, WWE Wrestlers, and there were even some Real Housewives there! Supersundayhq even saw The Dallas Cowboys Team bus pull in! Clearly, The Cowboys were not hosting the Super Bowl in Atlanta or even playing in the Super Bowl, but looks like they don't mind traveling far to go to a good party! Shaq is friends with everyone and also likes to party in the crowd with everyone as well!
Some Super Bowl Parties are like concerts but this one is very interactive with the party goers were able to go on rides and immerse themselves in a carnival style atmosphere! Last year, there were pizza boxes as far as the eye can see as well as other premium bites. There was also Green Patron Cotton Candy (see pics below), Shaq's Fun House is literally a giant adult playground!
One of the cool Party ADD ON ticket options is for a Shaq Meet and Greet! We suggest taking advantage of this as he doesn't usually really get a chance to do sports card shows like other athletes and it will definitely be a rare opportunity and great momento to take home after your Super Bowl trip! (Subject to availability of course and has to be purchased separately and in addition to a party ticket.)
If that was not enough to entertain everyone Shaq's Fun House will have an amazing set of Headliners that will include some of the Biggest Entertainers of Hip-Hop and EDM! The lineup contains:  Diddy, Pitbull, DJs Diplo, Carnage, and Tiesto who'll perform alongside Shaq (aka DJ Diesel) himself!
The Party details include: The Shaq Fun House Experience with carnival attractions and dozens of interactive circus performers. All-Inclusive 6 hour premium Open Bar. Complimentary bites from STK, Coyo Taco, Pubbelly Sushi, Papa John's, Knaus Berry Farm & many more!
GA Tickets
Includes admission, premium open bars, unlimited gourmet bites, carnival rides & games.
Add On Tickets can also be purchased that will enhance your party experience that include Shaq Meet & Greet!
VIP Tickets
Include Access to the Fun House, Fast VIP entrance lane. Lounge seating, VIP-Only foods and Premium Open Bars.
Wynn Nightlife VIP Tables
Include Reserved VIP table with dedicated Bottle Service
For more details about Tickets and Ticket Packages click HERE