13 Jan

THE ROAD TO MIAMI SUPER BOWL PARTIES AND PREGAME TAILGATES: LEATHER & LACES – THE ULTIMATE CELEBRITY BIG GAME LIV PARTY DJ SNOOPADELIC & LIL JON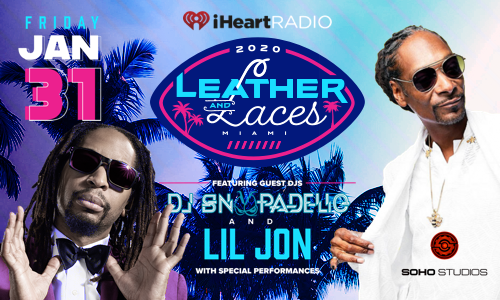 LEATHER & LACES – THE ULTIMATE CELEBRITY BIG GAME LIV PARTY DJ SNOOPADELIC & LIL JON
WHEN: TWO Separate Events EACH Night requires a Separate Ticket:
Friday January 31, 2020
Saturday February 1, 2020 
TIME: 9:30PM-3:30AM EST
WHERE: Soho Studios, NW 1st Ave Miami FL 33127
FRIDAY TICKETS: HERE

SATURDAY TICKETS: HERE
The Leather & Laces Party Series is in its 17th consecutive year and for a good reason! This year, the events are being held at Soho Studios, NW 1st Ave Miami FL 33127. L&L is a total blast for everyone: guys, couples and groups of women. Their events are known for fashion, style and sexiness. On top of hand-rolled Sushi, exquisite bottle service, sponsored bars with ultra premium liquors and champagne, there are trays of delectable hors d'oeuvres and desserts. The Leather & Laces Party experiences is at another level with amazing Supermodel and A-List Hosts, incredible theatrical lighting, concert level sound of great music, an LED Dance Floor and cool brand pop-ups. In a great central location with an amazing DJ, you will never know which Hollywood celebrities will come through this event along with a large guest list of Professional Athletes from NFL, NBA, MLB , etc. On Friday night, there will be DJ Snoopadelic Aka Snoop Dogg and LIL JON and special guests TBA turning this sexy party up! Steven Tyler, Paris Hilton and even Justin Bieber came in with his skateboard in New York! Throughout the years, we at Supersundayhq have seen countless celebrities show up at these parties! Don't go for the star-power, go because it is an actual Super Bowl Party, Leather and Laces is not a concert that you can see anytime in Vegas. It's sexy, it's exciting, and you look around and people there are in full celebration mode. Of course, on Saturday night, the crowd will be greeted by iconic hip-hop performers: actor and entrepreneur; 50 CENT along with very special guest the smash hit record making machine himself….Floridas own ;FLO RIDA.
More Fridays's party details and tickets click: HERE
More Saturday's party details and tickets click: HERE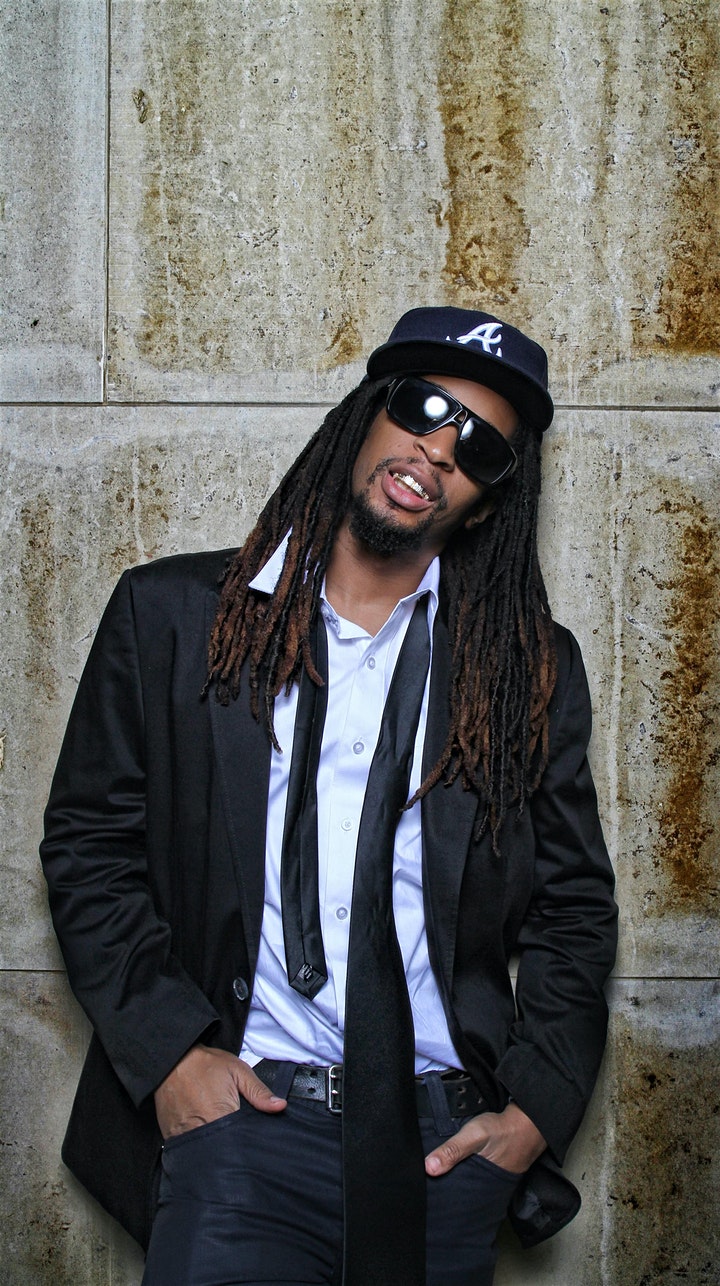 Since its inception in 2004 in Houston, Texas, the party quickly became a bona fide hit with more than 3,000 guests entering through the doors.
Now because of the demand, there are now two nights to attend…..the ONLY party at Super Bowl to do so. Fashion, style and pure sexiness are the flavor of this party; where the cool, trendy, rich and famous flock to enjoy bars with ultra premium liquors.
With two jam-packed nights, amazing Hosts and a bevy of Hollywood celebrities and athletes as guests every year….. It is a proven fact; "Leather & Laces" represents all that Super Bowl weekend is meant to be: Glamour, Glitz and Excitement!
ABOUT: LIL JON
For the last decade plus,… the words "Yeah," "Ok," and "What" have been synonymous with multi-platinum, Grammy award winning artist Lil Jon., Lil Jon proved he's a powerhouse artist teaming up with DJ Snake for their smash hit "Turn Down For What," which created a massive worldwide craze.
The string of hit songs haven't stop after that including "Bend Ova" feat. Tyga, "Prison Riot" with Flosstradamus, "Get Loose,", "Live The Night," with Hardwell and/"Savage," with Borgeous.
LiL Jon also continues to be a master at marketing as evident by being tapped by companies susch as Hotels.com, Jimmy Johns, Bud Light. Oakley, Don Julio tequila and SOL headphones. His marketing chops came in helpful when casted on NBC's primetime show/Celebrity Apprentice quickly becoming a fan-favorite nationwide. Known best for his role in creating and popularizing the lifestyle known as Crunk. Jon helped usher the word 'Crunk' not only a national scale, but worldwide. The Merriam-Webster Dictionary added the word into their book in 2007.
LiL Jon also has a long list of platinum-selling productions, crafting groundbreaking hits for artists such as Usher, Ciara, Ice Cube, will.i.am, Miley Cyrus, Britney Spears, Bret Michaels, Travis Barker,Jennifer Lopez and many more…..