27 Jan

THE ROAD TO LOS ANGELES SUPER BOWL PARTIES AND PREGAME TAILGATES: 2022 PLAYERS TAILGATE






2022 Players Tailgate LOS ANGELES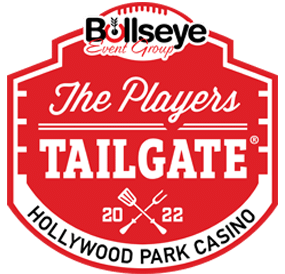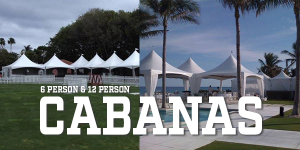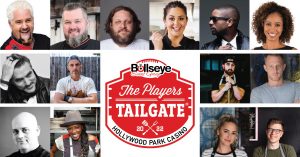 WHEN: Sunday February 13, 2022
WHERE: 3883 W Century BLVD Inglewood CA 90303 located on the grounds of the Hollywood Park Casino
TICKETS: $875.00
You do NOT need a Super Bowl Ticket to get into the Players Tailgate. All ages welcome.
For more details on where to purchase tickets and VIP Cabanas click HERE
Covid protocol is vaccination card or negative test within 48 hours of tailgate.
SSHQ is excited to learn that over 50 active NFL players, celebrities and guests will be attending this open aired Bullseye Event Group's Players Tailgate to eat, drink and get entertained before the big game. It has been described as a culinary experience in itself with Americas top Culinary artists.
This year's Players Tailgate Emcee will be Sage Steele. The event will feature a live performance by DJ Irie. They will have a Premium Bar, where Players Tailgate guests will be able to choose from the premium beer, wine and spirits options. The VIP Package available will be VIP Cabanas. It is a limited inventory of reserved VIP Cabanas for parties of 12.
Guy Fieri will be the Host & Celebrity Chef. There will be an all-you-can-eat dining with gourmet dishes prepared by 10+ Celebrity Chefs: Guy Fieri, Aaron May, Todd English, Antonia Lofasa, Burt Bakman, Michael Voltaggio, Rocco Whalen, Leonard Botello, Brooke Williamson and Nyesha Arrington.
The 2022 Players Tailgate Menu will consist of specialities by each chef:
Chef Guy Fieri will have the World Famous Fried Chicken Sandwich with 23 sauces on scratch made bun.
Chef Aaron May & Meat District will prepare SoCal Classic Double Cheeseburger.
Chef Todd English & Chef Belle English will display a Rocking Raw Bar featuring Fresh Oysters, King Crab, Shrimp Ceviche, Tuna Tartare, Lobster and Caviar.
The Bullseye BBQ Midway chefs will have Pitmasters Stan Hays, Burt Bakman, Walt Sterling & Leonard Botello brandish brisket, baby back ribs and classic BBQ sides and fixin's.
Chef Michael Voltaggio will be preparing Baked Crab and Shrimp Roll with Yuzu Koshu Mayo and Shrimp Chips.
Chef Rene Andrade will focus on American Wagyu Birria with Handmade Tortillas, and Classic Appointment.
Chef Rocco Whalen contribution will be Chicken Lemongrass Meatballs Bahn Mi Subs with Tuna Poke Nachos.
Chef Tyler Malek with Ice Cream Tots – French Fry Ice Cream, Single Origin Chocolate, Chicharrones, Mustard Custard Dipping Sauce
Chef Walt Sterling, Starlite BBQ will have Charred Sweet Potato, Coconut Yogurt, Pistachios, Avocado, Truffle Caviar, Yuzu-Ginger Dressing, Grilled Red Shrimp, Charred Sweet Potato, Pistachios, Scallion Butter, Baby Herbs, Grilled Lime, Yuzu-Ginger Dressing and
Chef Antonia Lofaso, Chef Brooke Williamson & Chef Nyesha Arrington will be creating a Dessert Wonderland and Ice Cream Social.
After the Tailgate is over, guests can watch the game inside Hollywood Park Casino. The game will be showed at the casino.
Former Players Tailgate Attendees:
Cam Jordan , Amari Cooper, Shaq Barrett, Marvin Jones, Jaylon Smith, Maxx Crosby, Mike Wallace, Shaquem Griffin, Shaquill Griffin, Darius Leonard, Frank Gore, Tarik Cohen, Deion Jones, Devin Bush, Rashaan Evans, Kenny Moore, Rock Ya-Sin, Terry Mclaurin, Brandon LaFell, Chris Ivory, T.J. Ward, DeAndre White, Eddie Pleasant, DJ Moore, Shelby Harris, Trai Turner, De'Vondre Campbell, Darius Slay, Allen Robinson. Lamar Miller, Erik Kendricks, Albert Wilson, Ugo Amadi, Justin Simmons, Preston Williams, Nelson Agholor, Carlos Hyde, Matthew Adams, Alex Myers, Ricardo Allen, Jerome Baker, Davon Godshaux, Anthony Walker, Braxton Berrios, Breshad Perriman, Kerryon Johnson, Ben Powers, John Franklin III, Desmond King, Allen Hurns, Jonnu Smith, Avery Williamson, Trevor Cobb, Cullen Gillaspia, Stephen Weatherly, Dwayne Allen, Shelby Harris, Isaiah Johnson, Tae Davis, Elijah Wilkinson, Cole Hardman, Keaton Sutherland, Darvin Kidsy Jr., Makington Dorleant, Greg Bell, Marcus Williams, Larry Moriarty, Earl Campbell, Danny Amendola
Charitable Partners:
ABOUT:
Irie Foundation works year-round to improve and create a positive impact on the lives of South Florida's at-risk youth. Through a number of proactive initiatives, we are committed to helping kids get on the right track and strive for successful futures. Currently in the process of building the all new Irie Rhythms Academy, a state-of-the-art music and technology center where children will have the opportunity to take part in music lessons, learn the art of photography, radio broadcasting, film, and the structure and processes of a professional recording studio at no cost to them.
ABOUT:
Operation BBQ Relief responds to natural disasters and other situations to help feed displaced residents and emergency personnel. The Players Tailgate is proud to partner with Operation BBQ Relief in cooking our Memphis Style slow smoked baby back ribs portion to our menu and bringing much needed awareness to what Operation BBQ Relief does for our Country in a time of need. As a charity of our choice a portion of the proceeds will help fund Operation BBQ Relief and families when disasters hit.