08 Feb

THE ROAD TO ARIZONA SUPER BOWL PARTIES AND PREGAME TAILGATES: 2023 MAXIM BIG GAME PARTY EXPERIENCE TAO X MAXIM CATCH ME IF YOU CAN FEATURING ZEDD, OFFSET AND LIVE PERFORMANCES FROM LOUD LUXURY, PLASTIK FUNK, DJ UNKOMMON AND MORE TO BE ANNOUNCED





2023 MAXIM BIG GAME PARTY EXPERIENCE
TAO X MAXIM
CATCH ME IF YOU CAN
FEATURING ZEDD, OFFSET AND LIVE PERFORMANCES FROM LOUD LUXURY, PLASTIK FUNK, DJ UNKOMMON AND MORE TO BE ANNOUNCED
WHEN: Saturday February 11, 2023
TIME: 8:00 PM – 2:00 AM MST
WHERE: Southwest Jet Center 14988 North 78th Way Suite 112 Scottsdale, AZ 85260
Artists for this Event – To Be Announced
Ages 21 & over
TICKETS: Start from $575.00 for General Admission to a wide range of VIP Tables and VIP On Stage Packages to even a limited number of Artist Meet and Greet Packages. For more about Tickets and all VIP Packages click Here
For sponsorship and customized hospitality packages please email maximsb@unkommonevents.com.
For the past 20 years, Maxim Super Bowl Parties has drawn media, celebrities, athletes, models, influencers, executives, industry leaders and luxury brands. We at SuperSundayHQ have enjoyed many of these parties throughout the years & look forward to attending this year! Maxim's luxury lifestyle brand has a massive eight figure global following and is available in six continents with the intersection of sports, fashion, art and music.  This year, TAO Group Hospitality, Maxim and unkommon events join together to bring back the legendary Big Game Party in Scottsdale, Arizona for a blowout one-night event of world-class entertainment, talent and hospitality. With this type of interest, anyone lucky enough to attend their party will not be disappointed. In the past, attendees included: Lil Nas X, A$AP Rocky, Adrienne Bailon, Odell Beckham Jr., Brie and Nikki Bella, Justin Bieber, Dez Bryant, Nick Cannon, Cardi B, Chainsmokers, Jake Paul, Logan Paul, Halsey, G-Eazy, Karreuche Tran, Jeremy Renner, Victor Cruz, Diplo, DJ Khaled, Chris Evans, Anna Faris, Cuba Gooding Jr., Chuck Liddell, Fergie, Larry Fitzgerald, Flo Rida, Jamie Foxx, Future, Kevin Hart, Joe Jonas, Heidi Klum, Camille Kostek, Lil' Wayne, Ludacris, Lost Kings, Patrick Mahomes, Post Malone, Floyd Mayweather, Paul McCartney, Anna Lynne McCord, Megan Thee Stallion, Alyssa Milano, Dak Prescott, Josh Norman, Terrell Owens, Chris Pratt, Rick Ross, Travis Scott, and Teyana Taylor, and more.
Always known for being held at unique venues, Maxim's Big Game Weekend Party will be hosted this year at the Southwest Jet Center in Scottsdale, Arizona. This experience will remind us of the great years in aviation history as the venue decor is set in 1960's era. If you ever wanted to have a chance to revisit the Pan Am experience, this is your chance! "The Catch Me If You Can Experience" immerses guests into the 1960's mod days of glamour, sophistication and travel. Style, freedom, and speed are the tenets of Mod culture, which is the motto of this year's Big Game Party. Vibrant blues pop against the white backdrop of a newly built retro airplane hangar reminiscent of the TWA-PAN AM posh days." Guest will enjoy subtle nods to the theme throughout their experience – from checking in at an airport counter-inspired desk and passing through security checkpoints, to being directed to their tables by ground crew members wielding illuminated tarmac wands. Other on theme opportunities include: a lounge set in a swanky airplane fuselage, an exclusive opportunity with TickPick to purchase VIP tickets that grant access to the TickPick OnStage Table Lounge, a silent auction space hosted by Legends for Charity and photo opportunity for guests with the Lombardi Trophy which will be awarded to the winning team on Sunday, an innovative putting experience from LA Golf, food offerings from Raising Cane's and Crumbl.
In addition to the previous opportunities to be on theme with "The Catch Me If You Can Experience," they will also boast unique brand activations, including a futuristic display launching the world's first color-changing vehicle from BMW, signature Jose Cuervo Tradicional cocktails including the Cuervo Margarita, Noche Electrica and Electric Highball in the Cuervo Cristalino. Following along with the theme of this classy and intriguing party, we at SuperSundayHQ wonder if the color changing BMW had been created when Leonardo DiCaprio filmed the movie "Catch Me If You Can," he would have been able to evade his capture by using all 32 different car colors to aid in his disguise!
We know from experience, Maxim and Tao bring in the best entertainers. This year's party will feature live performances from GRAMMY Award-Winning artist Zedd, Loud Luxury, Offset, Plastik Funk, DJ unKommon, and more to be announced. There will be VIP OnStage Packages as well as VIP Tables. These packages will allow you to have a unique & close proximity that very few will have the opportunity to experience with those entertainers. Past performers include: Chainsmokers, 50, Tiesto, Cardi B, Future, Loud Luxury, Plastik Funk, Post Malone, Megan Thee Stallion, Gunna, DJ Vice, Migos, Marshmello, Diplo, Jamie Foxx, DJ Ruckus, Rick Ross, Lost Kings, DJ Chase B, and Latin artists MYA, Luis Figueroa and Emilia. For more information on VIP tables and Packages click HERE.
Whether you've attended a Maxim or Tao party in the past or have never been to a Super Bowl party, "The Catch Me If You Can Experience" will not disappoint! SuperSundayHQ has enjoyed all of the past events hosted by Maxim & Tao and we look forward to attending this year's as well!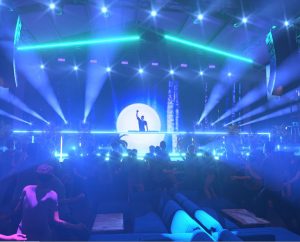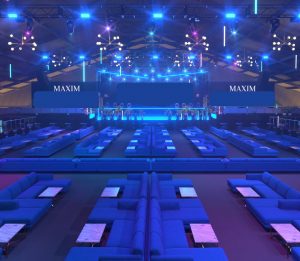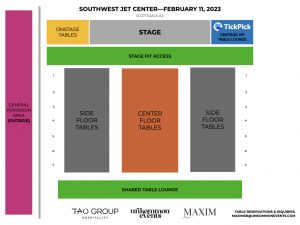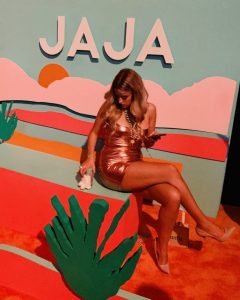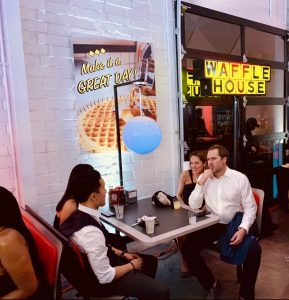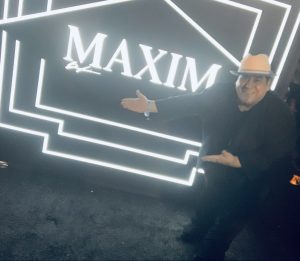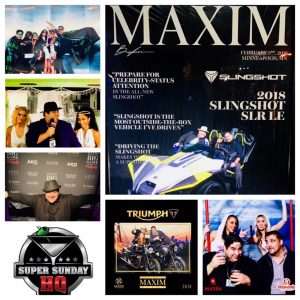 ABOUT:
The Event Location
Southwest Jet Center is over 30,000 sq ft and is located on the Scottsdale Executive Airport runway, at 14988 N 78th Way Ste 112 Scottsdale, AZ 85260. Positioned next to the FAA control tower, on the center of the runway.
ABOUT: 
MAXIM
Maxim is the world's leading men's luxury lifestyle brand with a voice that is both aspirational and inspirational. Maxim celebrates the best of the best by covering the most beautiful women in the world, exotic destinations, supercars, style, entertainment, food & drink, artists, athletes and self-made business titans. Maxim publishes multiple international editions distributed in 75 countries. Check out www.maxim.com and follow Maxim on Instagram, Facebook and Twitter.
ABOUT: 
UNKOMMON EVENTS
From the co-founder of In the Know Experiences, which was acquired Summer 2021 by the private equity firm Internova, unKommon events is a full-service event management and production company with strong expertise in high end live entertainment experiences, event sponsorships, nightlife, and marketing. With over a decade of experience, unKommon events specializes in taking events to another level, managing front of house and ticketing operations, experiential hospitality sales, event sponsorship, logistics and production for premiere exclusive events around the globe. For more please visit unkommonevents.com.

ABOUT: TAO Group Hospitality
They are the global leader in premium hospitality operating more than 70 branded locations in over 20 markets. From best-in-class cuisine, including Michelin-starred restaurants, to award-winning nightlife and world-renowned daylife, we deliver unforgettable entertainment. Tao Group Hospitality inspires remarkable experiences for our guests.