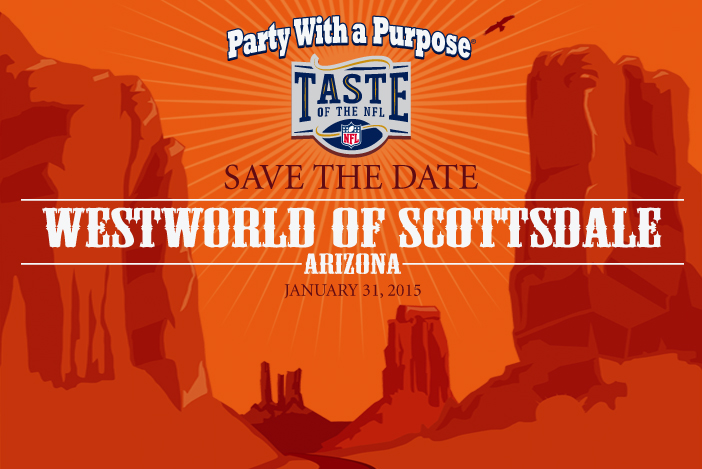 19 Oct

Taste of the NFL Super Bowl Party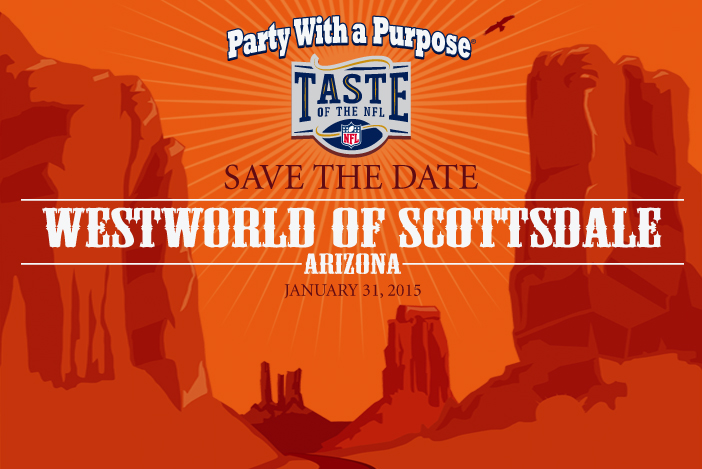 Calling all foodies and football fans! Your two favorite things will make a delectable combination as Taste of the NFL hosts their 24th Annual Party With a Purpose on Saturday, January 31, 2015 at WestWorld of Scottsdale.
This unique and immensely popular event—traditionally held on the eve of the Super Bowl in the host city—features over 32 restaurant stations and celebrity chefs from each NFL city, eager to entertain and satisfy taste buds with delicious food and wine pairings signature to their city's namesake. Guests can also meet and greet current and alumni NFL players that will be present at their city's restaurant station. The party will feature a silent auction where guests can bid on items such as memorabilia, jewelry, and vacations. The night will close out with live musical entertainment by an act to be announced. Andrew Zimmern of Travel Channel's Bizarre Foods With Andrew Zimmern has been appointed as this year's national culinary host for the soiree, along with actress Alyssa Milano as its celebrity spokesperson.
Why "Party With a Purpose"? Taste of the NFL's annual Super Bowl bash is one of the organization's major efforts to fight hunger around the country. The proceeds from the event will benefit food banks in each of the 31 NFL cities and various hunger relief organizations with a special emphasis on the host city's food bank. To find out more about Taste of the NFL and Party With a Purpose and to purchase tickets or VIP tables to the event, visit TasteOfTheNFL.com.