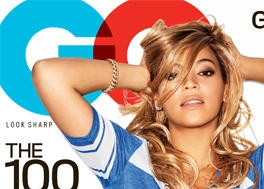 09 Jan

Sources: GQ Super Bowl Party NOT Happening this Year

Our emails to GQ's PR department have gone unanswered. Then again, they never get answered. Our insider sources, however, did reveal yesterday that the invite-only, ultra exclusive Super Bowl event will not go forward for the first time since we can remember (2010, 2011, 2012,2013, 2014). Is this a case of bad mojo because the GQ party was one of the only events NOT to invite Super Sunday HQ?

You be the judge.  Either way, we'll let you know if we get an official response, but we think Jim Harbaugh will go back to the 49ers before such a thing would ever happen.