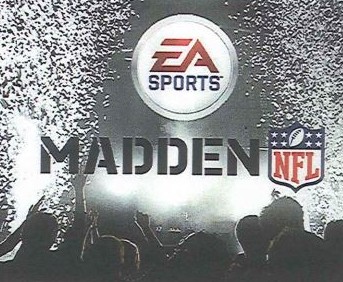 11 Jan

Scottsdale Powering Up for Super Bowl: Madden Bowl XXI, Drake at the W, Big Sean at Maya, Rolling Stone, Moves Magazine, MAXIM & Playboy Parties

As we all expected, Scottsdale will be Hollywood's second home during Super Bowl Week. Celebrities like Big Sean, Nelly, Ludacris, Drake, Steven Tyler, Charli XCX, Mike Ditka & many more are either in talks or have agreed to appear  at familiar events and venues during Super Bowl Week. Our community of Super Bowl partygoers, insiders, visitors & locals is growing on our Super Sunday HQ Mobile App, so we are getting the latest details from our industry crowd on the app. Download the world's #1 insider's guide to celebrity Super Bowl events for iPhone & Android here: www.ddut.ch/supersunhq!


Maya Day & Nightclub 2015 Arizona Super Bowl Parties

Maya Day & Nightclub, was newly built in 2013 and is located in the heart of the entertainment district in Scottsdale, Arizona. It is is the ultimate entertainment Day/Nightclub in the Southwest with state of the art sound and lighting system. Maya is a 9,700-square-foot nightclub and a 17,600-square-foot patio with rentable daybeds, lounges and cabanas.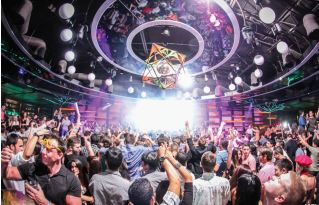 Fox Sports and NFL Insider Jay Glazer are looking to return this year for their annual gathering on Wednesday night at Maya. Thursday, the nightclub is planning to bring in Big Sean to perform, and also talking to Darnell Dockett to host. Friday, world-reknown EDM DJ Tiesto will perform. Saturday, EDM DJ Kaskade with pump up the crowd the night before the Big Game. Visit Maya for tickets.
Madden Bowl XXI 2015 Arizona Super Bowl Party
We are awaiting official word, but our sources have confirmed that EA Sports' Annual Thursday Night Super Bowl Bash, Madden Bowl XXI, will take place in the form of a block party outside of Scottsdale hotspots Livewire & Bottled Blonde.
EA Sports will host a street event, most likely invite-only, featuring live entertainment, a massive red carpet, and of course plenty of monitors and giant screens to show off Madden 15, their blockbuster football video game franchise.
Located in the heart of the Entertainment District, Livewire is Arizona's newest premier live music experience.  The advanced concert and performance space plays host to a spectrum of national touring acts and select up-and-coming local bands inside its stunning 14,000 sq ft. Pennsylvania-Based Powerhouse Performance Environment Design Group and Evening Entertainment Group are teaming up to make this not just the most over-the-top Super Bowl event of Thursday night, but also gunning for best Super Bowl event of the week. We are hearing a unique mix of three headliners, who will appeal to many different groups of fans, from 7pm-2am.
The W Hotel Scottsdale 2015 Arizona Super Bowl Parties
The W Hotel in Scottsdale will another hotspot for celebrities in Scottsdale. Numerous sources are mentioning hip-hop megastar Drake headlining (Rihanna is being talked about for DIRECTV Super Saturday Night in Glendale) at the swanky venue on Saturday night. The Playboy Party is likely happening on Friday Night (Nelly has been mentioned by some), and other events are being planned for Wednesday, Thursday, and Super Bowl Sunday. We'll be updating our mobile app and calendar once we have all the details.
Dos Gringos hosts Cigars and Stars with Ron Jaworski, Mike Ditka & about 75 other NFL Legends
Enjoy cigars, scotch, cocktails, and appetizers with NFL legends and celebrities at Coach Mike Ditka and Ron "Jaws" Jaworski's Cigars With the Stars party. This VIP bash at Dos Gringos features an open bar, indoor/outdoor venue, and premium cigars from the industry's top brands. Celebrities, NFL alumni, current NFL players, and ESPN personalities will join Ditka and Jaws, including Mike Tirico, Jon Gruden, Suzy Kolber, Mike Golic, and Merril Hoge. All guests will have a chance to rub shoulders with these stars and more of them!
This sophisticated and intimate event will take place on Thursday, January 29, 2015 at Dos Gringos from 7 to 10PM. Proceeds from the event will benefit Gridiron Greats, Pro Football Legends, and The Kevin Turner Foundation. Tickets and sponsorships are available now. For more information and a list of celebrity attendees, visit JawsCigarParty.com.
The Venue of Scottsdale
The Venue of Scottsdale, on Thursday night will host an NFL Hall of Fame party, that will happen after the HOF Players Super Bowl Golf Classic. Hosted by Randal McDaniel and Jim Kelly and joined by 22+ Hall of Fame players and 25 NFL legends, attendees at this evening affair can enjoy heavy hors d'oeuvres, open bars, and live musical entertainment by Steve Azar and Eddie Money. Individual tickets are available for $375.00 per person, and groups can reserve private areas with their own bars and hors d'oeuvres stations, plus guarantee their meetings with the celebrity guests. The 2015 All-Star Benefit will take place from 6PM to 10PM.
For further information and to purchase your tickets, visit the All-Star Benefit page on the HOF Players Events website. Don't forget to check out all that the HOF Players Foundation has to offer during Super Bowl weekend, including the 2015 HOF Players Super Bowl Golf Classic, the Chalk Talk Brunch, Chilling and Grilling With Jimmy Mac Tailgate, and the Eats, Beats, and Cleats Tailgate!
On Saturday, the Venue will host the big Rolling Stone Big Game Weekend.
Headlining this year's Rolling Stone event on Saturday night in Scottsdale are Steven Tyler and Charli XCX. Up to 1,300 attendees are expected, including high-profile celebrities, athletes, musicians, and fans. Performers from the 2012 and 2013 parties included Pitbull, Flo Rida, LMFAO, Cobra Starship, Lupe Fiasco, and Gym Class Heroes.
General admission and VIP tickets and tables are available now here. According to promoters, bottle service, luxury transportation options, and meet and greet opportunities will also be available.
RELATED VIDEOS
2013 – New Orleans – Rolling Stone Superbowl Party / Bud Light Hotel Red Carpet Interviews
2012 – Indianapolis – Rolling Stones / Bacardi Superbowl Party
INTERNATIONAL Nightclub in Scottsdale
Partygoers will get a unique opportunity to celebrate the Super Bowl on at INTERNATIONAL Nightclub in Scottsdale. Thursday night Jersey Shore's Pauly D will DJ for the cool crowd, and Friday Night, Recording Artist, Actor, and Entertainment Mogul, Ludacris, will appear.  Tickets are here.  INTERNATIONAL in Scottsdale is a Boutique Nightclub that was conceived through years of travel across the world. International brings Scottsdale the best party experiences and culture from every corner of the globe. The venue features state of the art sound and visual effects with premier bottle service, mixology, and live entertainment .
Hotel Valley Ho
Hotel Valley Ho will host one of the Top 10 Events of the Super Bowl week: Wednesday' night's VIP bash, Night Moves.  Moves magazine announced this week that Grammy-nominated pop rockers The Ting Tings will perform at the Moves magazine Kick-Off Party on Wed., Jan. 28 in Scottsdale, Ariz. The award-winning British duo, comprised of Katie White and Jules de Martino, will join hip-hop pioneer, Grammy winner and Rock & Roll Hall of Fame inductee Grandmaster Flash as the headline entertainment for the much-anticipated return of the magazine's annual Wednesday night party. Hosted by former NFL All-Pro linebacker turned film director Simeon Rice, the event will be held at the retro-chic Hotel Valley Ho, the swanky getaway for 1950's Hollywood, located inScottsdale's downtown arts district. Tickets are here.