05 Jan

THE MAXIM SUPER BOWL PARTY HOUSTON 2017 WILL BE AT THE SMART FINANCIAL CENTRE IN SUGARLAND
THE MAXIM SUPER BOWL PARTY HOUSTON 2017 WILL BE AT THE SMART FINANCIAL CENTRE IN SUGARLAND

For the last decade, The Maxim Party (official invite code: SB51) has been in a class all its own as one of the most sought-after Super Bowl Parties of the year… In 2016, Maxim upheld its dominance in San Francisco as one of the best parties for the Big Game Weekend for the 10th year in a row by taking over Treasure Island with 3,000+ attendees, celebs, VIPs, tastemakers and the world's top press. Maxim plans to once again raise the bar during this milestone weekend of sports and over-the-top events in Houston, Texas on February 4, 2017 during Super Bowl weekend. The party is presented by Thomas J Henry, one of the biggest personal injury firms in the country, with sponsors such as Bud Light, Monster Energy & more.
At The 2017 Maxim Party art, fashion, music, and sports collide for the ultimate immersive and exciting party experience with multiple interactive areas, live artistic vignettes, celebrity music performances, theatrical lighting, concert level sound, and several unique activations including the opportunity to participate in thrilling driving experiences. This year will have multiple artists performing from the Top 100 Chart.
Opening in January 2017, Smart Financial Centre at Sugar Land will be a state-of-the-art venue offering concerts, performing arts and more.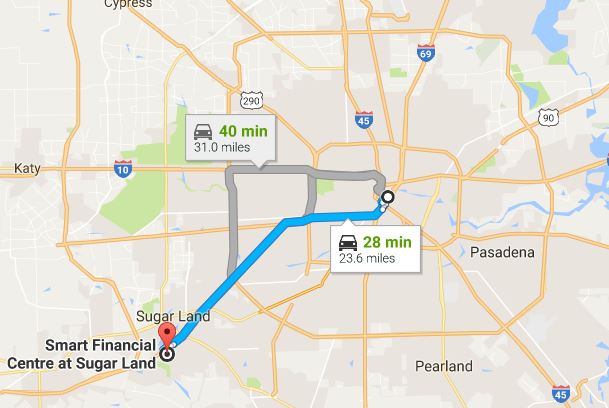 Expect A-List Celebrities, VIPs, tastemakers and athletes.
TICKETS & TABLES: Limited time, Limited Inventory: $750 & Up: Click here and use the code SB51
LOCATION: 18111 Lexington Blvd, Sugar Land, TX 77479, Smart Financial Centre
TIME: 8PM
COST: $750 & up (Limited Time)
Summary
Event
​
Maxim Super Bowl Party Houston 2017 - INVITE CODE : SB51
Location
​
Smart Financial Centre

,

18111 Lexington Blvd

,

Sugar Land

,

TX

-

77479
Starting on
Ending on
Offer Price