13 Jan

LEATHER AND LACES SUPER BOWL PARTY MINNEAPOLIS MINNESOTA 2018 WITH DONNIE WAHLBERG & JENNY MCCARTHY – FRIDAY


LEATHER AND LACES SUPER BOWL PARTY MINNEAPOLIS MINNESOTA 2018 WITH DONNIE WAHLBERG & JENNY MCCARTHY – FRIDAY 2/3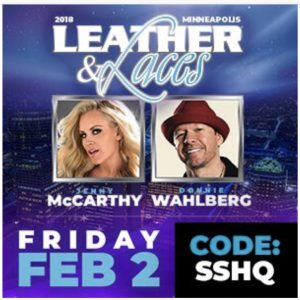 BUY TICKETS HERE: OFFICIAL SITE: USE INVITE CODE SSHQ AT CHECKOUT TO SAVE $10 OFF EACH ITEM
LOCATION: 700 N. 5th street Minneapolis, Minnesota
TIME: 9:30pm – 2am
COST: $350 GA ; $700 VIP & UP
WHEN: 2/3/2018
ABOUT: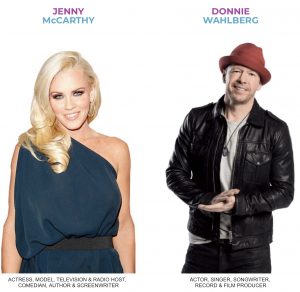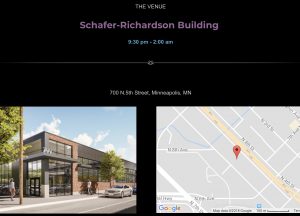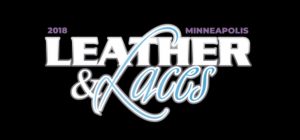 What party does the world's #1 Super Bowl Event Guide go to every Friday Night before the Big Game? Leather & Laces. This event, which was previously hosted by Kim Kardashian in past years, is a good time. Jenny McCarthy and Donnie Wahlberg host the event, but you can expect some other familiar faces to come through. Some parties on Friday night are either concerts, your basic nightclub event, or yawners. This one is a blast for both couples and groups of friends.
The Leather & Laces Party is in its 15th consecutive year, and for a good reason. It is a total blast for everyone: guys, couples, and groups of women. On top of the open bar, the amazing DJ, and great central location, you will never know which celebrities will come through this event. In New York, we saw Steven Tyler, Paris Hilton, Justin Bieber. And in many other cities, we saw more celebs. But don't go for the starpower. Go because it is an actual Super Bowl Party, not a concert that you can see anytime in Vegas. It's not 5,000 people. Its a smaller event. It's sexy, it's exciting, and you look around and people here are in full celebration mode. Of course, the crowd will be greeted by the celebrity hosts, and there will be great looking people in this event, so it is eye candy galore here. We will have to say that the $700 VIP or Table Service is pretty much the only way to go. Though the price is double, the access is like times 10, in our opinion.
This year the events are at The Schafer Richardson Building in Minneapolis. It is located 700 N. 5th street Minneapolis, Minnesota.  This location is just perfect, as it close to all the Super Bowl Atmosphere!
Since its inception in 2004 in Houston, Texas, the party quickly became a bona fide hit with more than 3,000 guests entering through the doors.
Fashion, style and pure sexiness are the flavor of this party; where the cool, trendy, rich and famous flock to enjoy hand-rolled Sushi, open bars with ultra premium liquors and champagne, as well as trays of delectable hors d'oeuvres and desserts.
With a jam packed Friday night, amazing Hosts and a bevy of Hollywood celebrities and athletes as guests every year….. It is a proven fact; "Leather & Laces" represents all that Super Bowl weekend is meant to be: Glamour, Glitz and Excitement!​
Summary
Event
​
Leather & Laces Super Bowl Party Minneapolis Minnesota 2018 - USE CODE SSHQ FOR $10 OFF EACH ITEM
Location
​
The Schafer Richardson Building

,

700 N. 5th street

,

Minneapolis

,

Minnesota

-

55401
Starting on
Ending on
Offer Price