05 Feb

(EXCLUSIVE) Jeremy Piven talks Leather & Laces, Looks Forward to Meeting New People
(EXCLUSIVE) Jeremy Piven talks Leather & Laces, Looks Forward to Meeting New People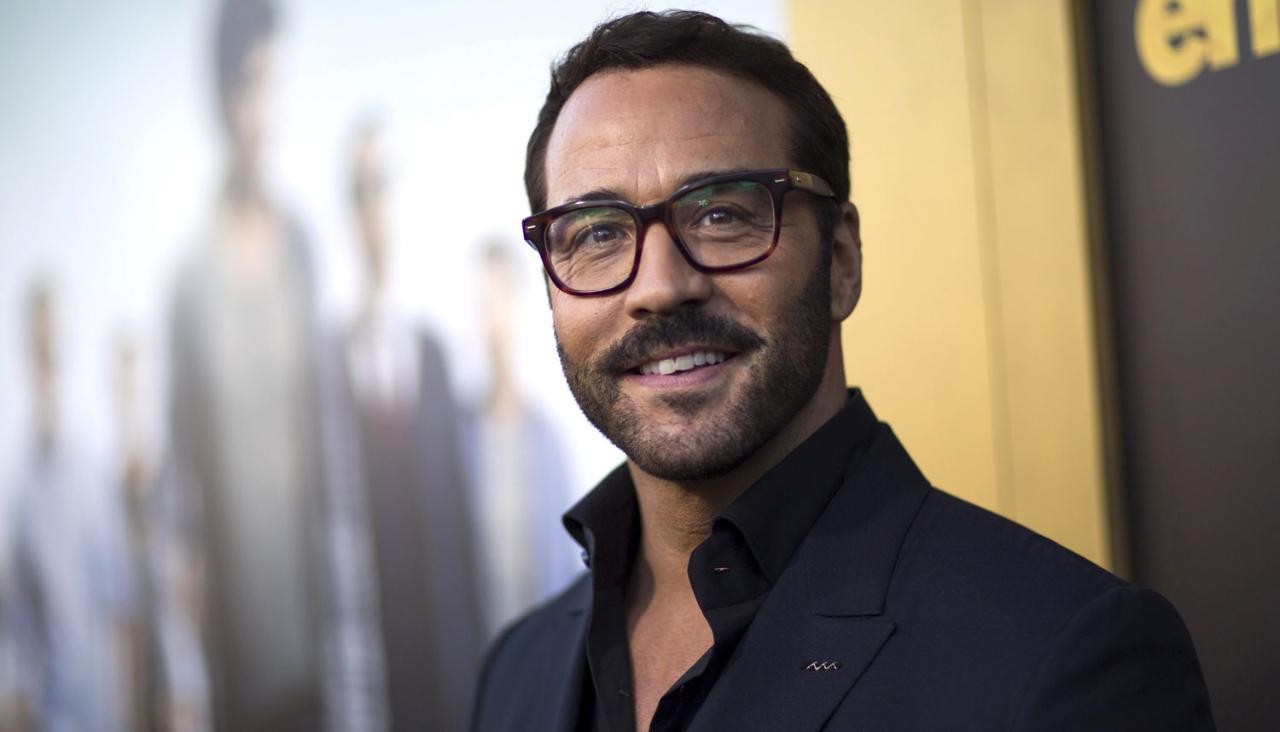 This weekend, sports and entertainment combine into Super Bowl parties, events, and get-togethers, and one of the hottest tickets is to get you into none other than the Leather & Laces Party, an soiree so big that it needs two nights. Jeremy Piven is one of the hosts for the Friday night affair, and he's ready to get things started in the Bay Area.
"I don't know a lot about the other parties, to be honest with you, but I'm looking forward to this one," said Piven. "They do a great job with it, and I'm going to be with Emmanuelle Chriqri, who is amazing. I'm going to be happy to see her again, we've very much kept in touch. It will be fun to just get together with a bunch of people and have fun."
Don't forget to keep track of all the Super Bowl 50 Parties and events. Make sure you visit Super Sunday HQ and get the mobile app, where you can scroll through all the star-studded parties, add Super Bowl events to your calendar, see exclusive party photos, and connect with other Super Bowl 50 partygoers and VIP's. Follow the links to get the #1 Insider's Guide to the Super Bowl:
AppStore: Super Sunday HQ App
Google: Super Sunday HQ App
Piven, a die-hard Bears fan, is also a fan of San Francisco, although the team doesn't necessarily factor into that love."
"I went to the old stadium. I watched the Bears…unfortunately get destroyed by the San Francisco 49ers. it was a very tragic night, but it was great to be there," he said. " I grew up with the Chicago Bears and loved them, and once you're a Bears fan, you're always a Bears fan. We're very loyal to them, and we're still talking about the '85 Bears to this day. I was back a two weeks ago and I swear to you, on the cover of one of the papers was a picture the '85 Bears."
He'll bring his love of the game and socializing experience to City View at Metreon on Friday night, and looks forward to the in-person socializing that will take place. However, if you need some tips with the ladies, look elsewhere for strategies and tactics.
"I'm not a guy that would give out tips, to be honest with you," said Piven. "I think the best to try to do is be yourself. don't try to impress. I think people will see through that, have a good time, be yourself, and that will shine through. That will win the day, instead of trying to impress."
The face-to-face interaction will be big in a world of technology, especially in Silicon Valley. "It's pretty cool in this day and age, where you can do a project as an actor that you're really be proud of, and then you can actually be part of the process in terms of getting the word out," he noted. "You connect with people in real time, and I love that type of technology."
While Piven enjoys some aspects, he's excited for Friday night to be a night of experiences away from a screen.
"I think it's a little scary right now, where we could be heading, technology is moving at the speed of light and I'm kind of a caveman in that way so it's a little intimidating. Instead of social media, they should call it anti-social media, because people have their faces in their phone and not looking up. I think it's taking away from organic friends and human contact."
Get ready for plenty of contact and excitement this weekend, and make sure to join Jeremy Piven and his co-host Emmanuelle Chriqri on Friday night! Leather and Laces has a General Admission ticket option for around $495. FOR GA, USE CODE: SUPERSUNDAYHQ to get the lowest price on tickets. TICKET LINK.  Keep in mind prices and schedule are subject to change and all terms are according to the Official ticketing site.
Located on the fourth floor of the iconic METREON, City View lives up to its name with floor to ceiling windows revealing an unobstructed view of San Francisco's renowned cityscape. City View at Metreon is a large scale event venue located at the center of San Francisco. With an expansive 18,000 square-foot interior and a 12,000 square-foot of unparalleled views from an expansive outdoor terrace and an open modern-lux interior space, it's the perfect venue for Leather & Laces.