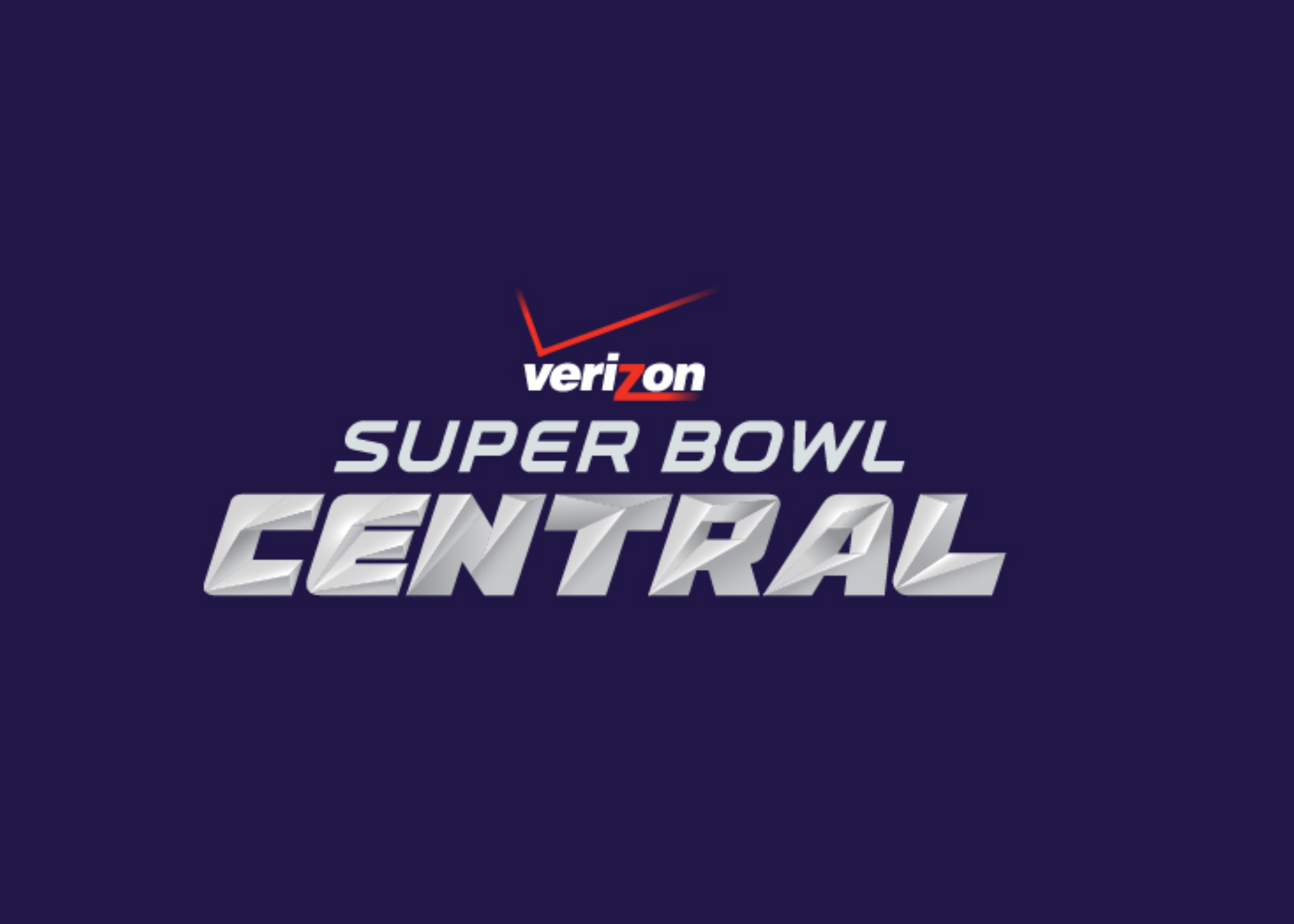 10 Dec

Verizon Super Bowl Party

Posted at 14:34h

in

ALL ARIZONA SUPER BOWL PARTIES

,

FRI, JAN 30

,

Friday Night Super Bowl Party

,

Minneapolis, Minnesota Super Bowl Party and Event News 2018 SB52

,

SAT, JAN 31

,

SATURDAY SUPER BOWL PARTIES JAN 31, 2015

,

SUN, FEB 1

,

SUNDAY SUPER BOWL PARTIES FEB 1, 2015

,

THURS, JAN 29

,

THURSDAY SUPER BOWL PARTIES JAN 29, 2015

,

WED, JAN 28

,

WEDNESDAY SUPER BOWL PARTIES JAN 28, 2015

0 Comments

Super Sunday HQ always looks forward to checking out the host city's plans for the Super Bowl each year. This year, Arizona is pulling out all the stops to give locals and visitors nearly a week's worth of free activities and concerts before the game. Today the Arizona Super Bowl Host Committee formally announced that Verizon will be the 'Official Wireless Service and Solutions Provider' of the Host Committee, as well as the title sponsor of Verizon Super Bowl Central. The Host Committee also unveiled the official Verizon Super Bowl Central logo, which will be seen prominently by the estimated one million attendees who will enjoy all the Super Bowl XLIX festivities in Downtown Phoenix.

Verizon is a major sponsor of the National Football League and Super Bowl. Now, it extends that relationship to the Arizona Super Bowl Host Committee. Verizon Super Bowl Central will be the hub of fan, media and sponsor activity, as well as entertainment from January 28 through February 1, 2015 in Downtown Phoenix. Located adjacent to the NFL Experience engineered by GMC and the Super Bowl Media Center presented by Microsoft, the 12-city block, free,pedestrian- and family-friendly, football-themed, outdoor fan campus will be the epicenter of Super Bowl XLIX activities and events.

Verizon Super Bowl Central will feature a multitude of daily activities including free, outdoor performances by national recording artists and local musicians, an autograph stage, nightly fireworks shows, the iconic Super Bowl XLIX Roman Numerals, as well as the Host Committee's recently unveiled 20 ft. super-sized football and a beer garden. Verizon Super Bowl Central also will be the broadcasting headquarters to both national and local media outlets.

Verizon will have a major presence at Verizon Super Bowl Central, so fans can engage with the latest technology, products and services. Fans will learn about NFL Mobile from Verizon from the league's best players and feel the intensity
of the game with cutting edge virtual reality."The fan experience is one of the most important parts of Super Bowl week, and together with the Host Committee, we are delighted to make it even better," said Jay Jaffin, Vice President of Marketing Communications for Verizon Wireless. "Verizon has a long history with both the NFL and Arizona, so this azsuperbowl.com was a natural step to deliver not only great wireless service, but super-fun activities for everyone coming to enjoy the game."

"Joining forces with a powerhouse like Verizon will enhance the fan experience and keep them connected while at Verizon Super Bowl Central," said Jay Parry, President and CEO of the Arizona Super Bowl Host Committee. "This is just the beginning of many more exciting announcements to come to make this a very fan-centric Super Bowl."

In addition to being the title sponsor of Verizon Super Bowl Central, Verizon's sponsorship includes participation in the Host Committee's CEO Forum to encourage economic development. Verizon is one of Arizona's largest employers.

About Arizona Super Bowl Host Committee
AZSBHC is a private, non-profit Arizona corporation that drives Arizona's plan for Super Bowl XLIX and responsible for the $30 million fundraising goal. The Host Committee plans and stages Super Bowl XLIX
and all of its associated events in partnership with the NFL. In addition, the Host Committee is the catalyst to galvanize the local stakeholders in a united approach to maximize the positive media exposure, the game's positive economic impact for the region and leave a lasting legacy long after Super Bowl XLIX. For more information visit www.azsuperbowl.com.