02 Feb

DJ SUPREME AFTER HOURS AT CITY NIGHTS – FRI/SAT
DJ SUPREME AFTER HOURS AT CITY NIGHTS
TICKETS TO ALL CITY NIGHTS EVENTS  WILL BE 50% OFF UNTIL WEDNESDAY, FEBRUARY 3RD AT NOON!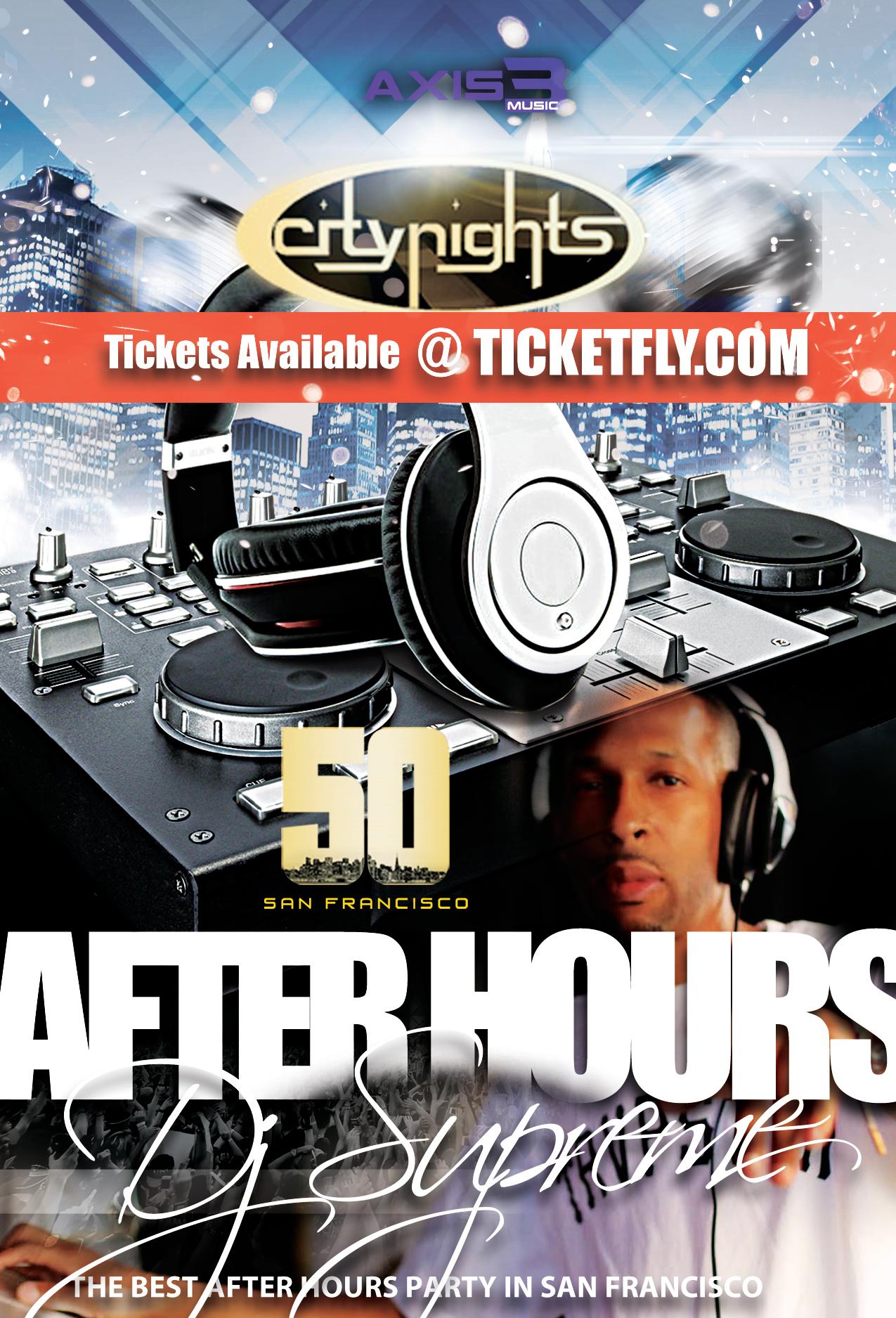 GET TICKETS HERE AND HERE!
When the entire city shuts down, tell your friends you know where the after-hours party is at in San Francisco: City Nights! This after-hours party is a separate, ticketed event after the Pauly D event on Friday Night. Enjoy sounds by  DJ Supreme: Friday Feb 5, 2016, 2:30 AM (ends at 6:00 AM), 21 and over.
Don't forget to keep track of all the Super Bowl 50 Parties and events. Make sure you visit Super Sunday HQ and get the mobile app, where you can scroll through all the star-studded parties, add Super Bowl events to your calendar, see exclusive party photos, and connect with other Super Bowl 50 partygoers and VIP's.
Follow the links to get the #1 Insider's Guide to the Super Bowl:
AppStore: Super Sunday HQ App
Google: Super Sunday HQ App