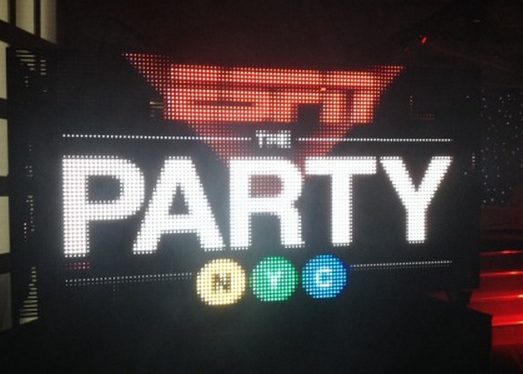 15 Dec

ESPN Super Bowl Party

For its annual Friday night party, ESPN plunked down over $65,000 to secure WestWorld, 386 acres of pristine desert at the base of the McDowell Mountains, located in the heart of Scottsdale, Arizona. This, as usual, will be an invite-only affair, and will feature a great headliner, open bar, great bites, and several bars and activations throughout.

The second most-watched Super Bowl Party Interview in the history of Youtube was our very own Bobby B at the ESPN Super Bowl Party in Miami on the Red Carpet with WWE Divas (Marshawn Lynch, is actually the most-watched.) The invite-only event  draws a good amount of athletes and celebs each year. We hear aftermarket ticket sales are doing well on this event, and the market could dry up soon, as Charli XCX and J. Cole are set to perform at ESPN's upcoming pre-Super Bowl party, according to "The Wrap." . J. Cole is no stranger to the Super Bowl, having performed multiple times at various venues over the years, and Charlie XCX will also perform at VH1's event on earlier that same night.

Those without invites can check for tickets here for ESPN, and also here for Rolling Stone, where Charlie XCX will also perform.