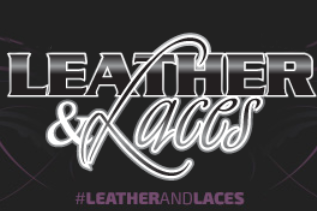 01 Dec

Leather & Laces Super Bowl Parties

The Leather & Laces Super Bowl Party gets better each year, and you can expect one of the hottest and sexiest events of Super Bowl week, when the party comes to Super Bowl 50 and the San Francisco Bay Area!
The back-to-back nights of star-studded events are Friday, February 5th and Saturday, February 6th, 2016. The parties usually run from 9pm-2am and feature an open bar and other cool amenities and entertainment. You never know who will stop by at this fun event. Kim Kardashian, Paris Hilton, Justin Bieber, are just a few of the A-listers who have partied the night away at Leather & Laces. Our sources are saying this party is likely to be located at City View at the Metreon in Downtown San Francisco.

Since its inception in 2004 in Houston, Texas, the Party quickly became a bona fide hit with more than 3,000 guests entering through the doors at the sold-out event. With two-sold out nights and a bevy of Hollywood Celebrities and Athletes as guests every year, "Leather & Laces" represents all that the Super Bowl weekend is meant to be: Glamour, Glitz and Excitement! Take a look at our Leather & Laces coverage over the years.